News story
Manufacturing Summit 2013
The third annual summit brings together government and industry leaders to debate the future of UK manufacturing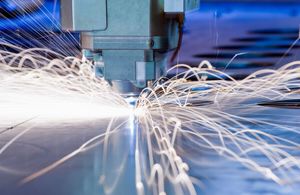 The government's Manufacturing Summit this year takes place at the Heritage Motor Centre in Warwickshire.
It brings together more than 200 manufacturing business leaders to discuss with ministers latest progress on the Industrial Strategy, upcoming challenges and next steps for the sector as government continues to put manufacturing at the heart of its growth programme.
An exhibition of local manufacturing excellence runs alongside the event, including an interactive schools learning platform newly developed by Siemens; Aston Martin demonstrating the quality of their apprentices; and exhibits from Jaguar Land Rover, McLaren, and Queen's Award winners Delcam. Over 20 companies from the West Midlands are taking part from across the range of manufacturing sectors.
Latest news
The day of the summit saw the latest support from goverment announced for manufacturing businesses, with:
£213 million of government and industry investment to strengthen UK advanced manufacturing supply chains
12 projects awarded money from this initiative, including moves to tackle skills shortages in the aerospace sector
Aston Martin to begin production of the 'Rapide S' in the UK supported by the government's Regional Growth Fund
In advance of touring Aston Martin's site in Gaydon, Warwickshire, Business Secretary Vince Cable said:
As the company celebrates its 100th anniversary it demonstrates Aston Martin's commitment to the UK, and is further testament to the skills of our engineers and supply chains.
Our Industrial Strategy, which creates a joint business plan between Government and industry, will ensure that we retain and grow these types of businesses in the long term.
This week also saw other UK manufacturing news, including:
You can follow updates, announcements and speeches from the summit throughout the day with @bisgovuk on Twitter.
Further information
Published 28 February 2013