World news story
Manila: Latest updates on This is Great Britain campaign
Latest news on the various activities for the "This is Great Britain" campaign and how you can get involved.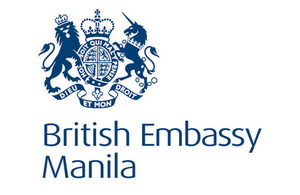 Great British Festival
The five-month 'THIS IS GREAT Britain' campaign that featured a full spectrum of the best in British business and culture reached its climax in the Great British Festival which happened at the Bonifacio High Street on March 7 - 9, 2014.
The festival highlighted the United Kingdom's world-class contributions in industry, entertainment, fashion and the arts and featured booth exhibitions and performances in the various areas of trade, sports, fashion, education and culture.
The weekend festivities include a Trade Exhibition featuring British brands that are familiar to many Filipinos, a Car Show of some of the world's most iconic automobiles, an Education Pavilion where people can interact with scholars, a Visa Information booth for those interested in visiting the UK and the Britain in Miniature exhibits featuring top tourist attractions.
In addition, the Younghusband brothers coached budding football stars in the Sports Area while followers of British style were treated to a Fashion Show with the UK's most well-known brands showcasing their Spring /Summer '14 collection. Movie lovers enjoyed British movies at the Cinema at the Park and during the evenings, people were serenaded by Taken by Cars, She's Only Sixteen, The Bloomfields who played British and British-inspired music.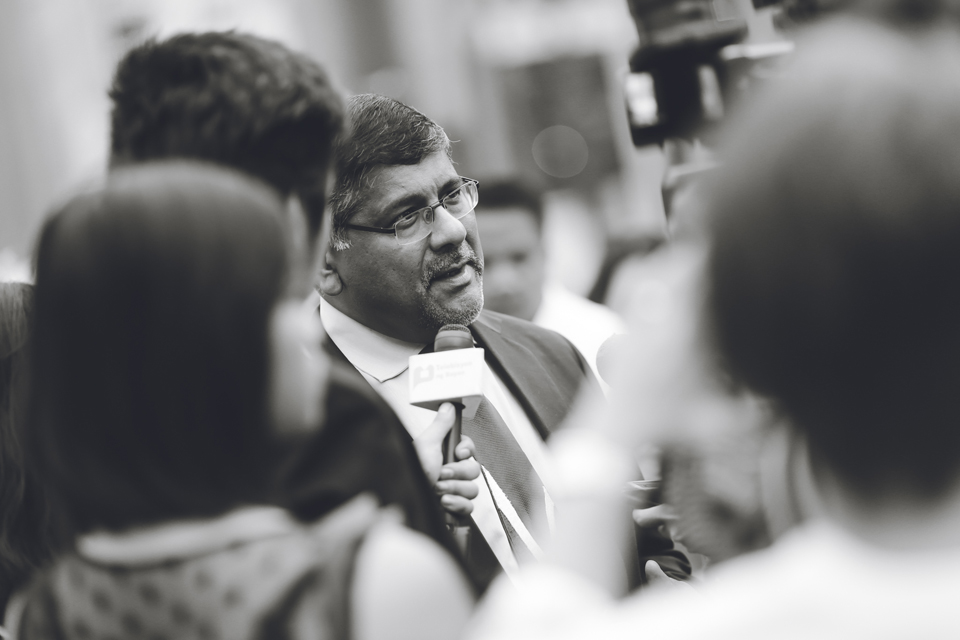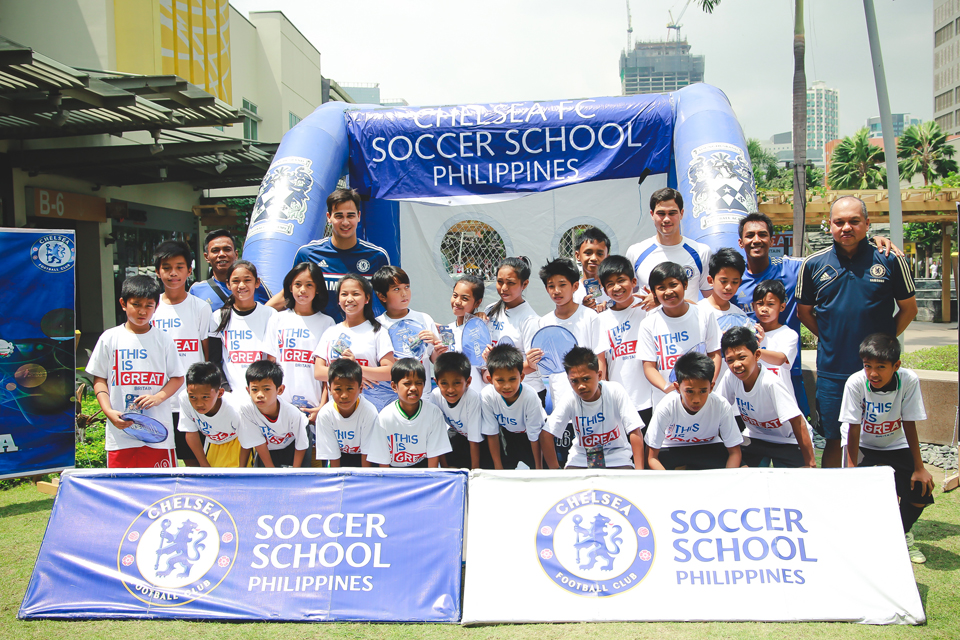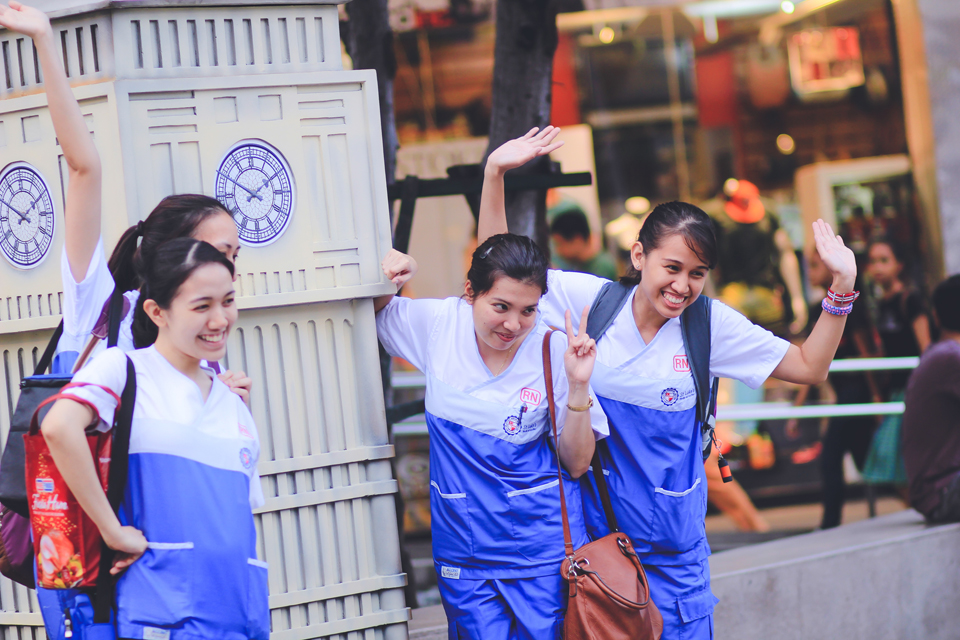 More photos of the festival can be found on our Flickr page.
British Fashion Month Twitter contest
Get a chance to win exclusive merchandise from Marks & Spencer Philippines, The Body Shop Philippines and Lee Cooper Philippines by joining our Twitter contest.
The online contest will run from 12 February - 2 March 2014.
Eligibility
Open to ages 18 years and above.
Must be a resident of the Philippines
Employees of British Embassy Manila, British Council Philippines, the British Chamber of Commerce Philippines, and the participating brands are disqualified from joining the said contest/promotion.
How to enter
Contest participants must follow British Embassy Manila on Twitter: @ukinphilippines
Have a photo of yourself taken at the British Fashion month wall found in the British Fashion Month exhibit in the following SM malls:

SM Aura, Ground Floor Atrium (10 – 14 February)
SM Mall of Asia Main Atrium (19 – 23 February)
SM Megamall Mega Fashion Hall (26 Feb – 2 March)
SM North Edsa – The Block Atrium (5 – 9 March)
Note: For this contest, group photos will not be accepted.
Upload your photo with the hashtag #BritishFashionMonthPH and tag the British Embassy @ukinphilippines and participating British brands who are giving away merchandise:

Marks & Spencer Philippines (MarksSpencerPH)
Body Shop Philippines (TheBodyShopPH)
Lee Cooper Philippines (#LeeCooperPH)

Entries can be submitted from 08:00 (Philippine local time & date) on 12 February 2014. The competition closes at 11:59 on 2 March 2014 (Philippine local time & date). Entries received after this time will not be considered.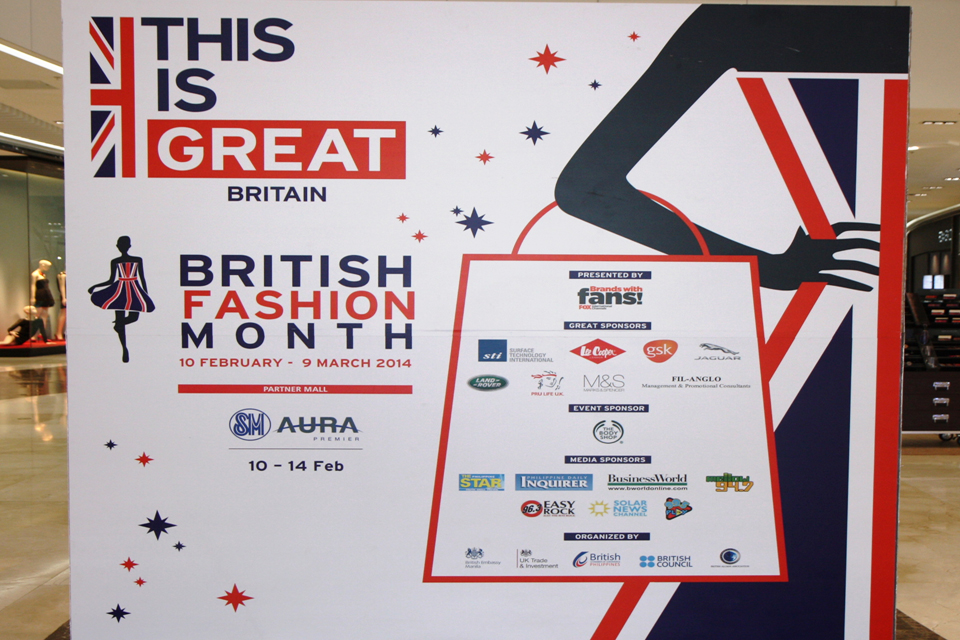 Determining the winner
The photo with the most number of 'Favorites' will be declared the winner
Important Note: In order for us to calculate the number of favourites your entry got, your profile must be public.
Awarding
There will be 5 winners. Winners will be announced on the British Embassy's social media pages on 4 March 2014. Winners will be given their prizes during the the Great British Festival on 7 March 2014.
Enquiries
Please email: ukinthephilippines@fco.gov.uk if you have further questions.
Embrace UK Style with British Fashion Month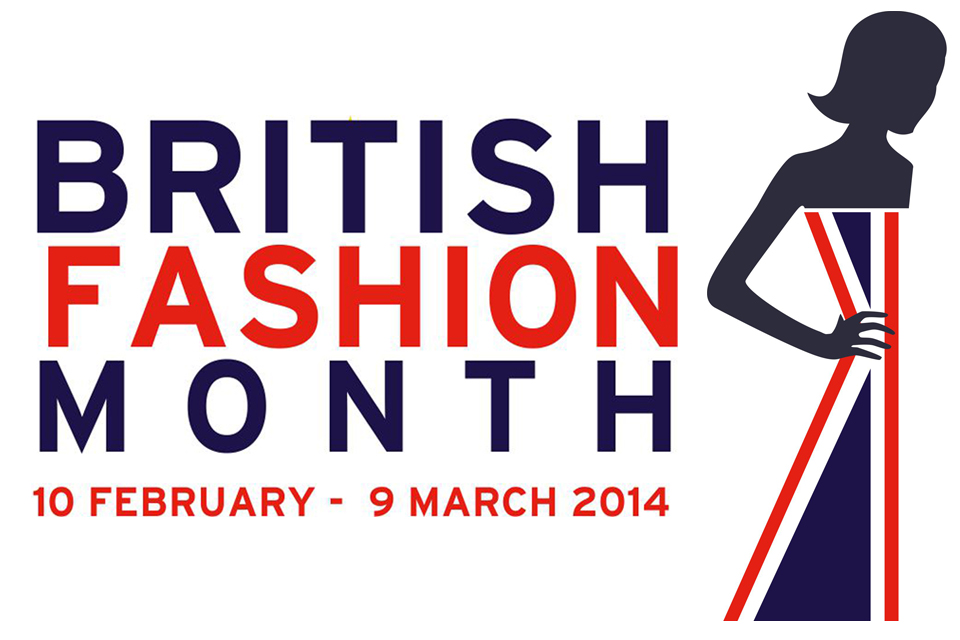 The UK has long been one of the fashion capitals of the world. The birthplace of many fashion trends, the UK remains a source of inspiration among local and international designers.
Nowadays, Filipinos can more easily immerse themselves in British fashion, with many UK labels setting up shop in local malls and retail centres. To celebrate this boom, the British Embassy Manila and its partners are inviting everyone to British Fashion Month on 10 February – 9 March 2014 and catch a glimpse of high street fashion in the UK.
A roving exhibition in selected SM SuperMalls marks the celebration on the following dates: SM Aura Premier on 10-14 February, SM Mall of Asia on 19 – 23 February, SM Megamall on 26 February – 2 March and SM North EDSA on 5 – 9 March. The exhibit will showcase displays together with special promotions from British clothing brands Lee Cooper, Marks and Spencer, River Island, Speedo, TM Lewin, Warehouse and Clarks shoes. Simultaneously, the British Embassy Manila will run an online contest that will give the public a chance to win prizes from participating brands.
British Ambassador Asif Ahmad is inviting everyone to join the celebration of British Fashion Month:
Wherever I go in the Philippines I see people wearing clothes that are inspired by British fashion. Union Jack flags on T Shirts, jeans, fascinators for a special event or miniskirts that recall the influence of Carnaby Street in London – are everyday reminders of Britain in the Philippines. The UK has long been a playground for designers to unleash their imagination, inspiring others with their creations and defining iconic periods. From mod to punk, from High Street to high fashion, from office to everyday casual wear, British fashion has been adopted and adapted throughout the world. Shopping is a national passion in the Philippines and I am happy to see British brands doing well here. British creativity and design trends that have a global following will be on display in the SM SuperMalls. During British Fashion Month, you will see clothes, shoes and accessories that are available now from a wide range of brands and retailers who are our partners in the 'This is Great Britain' campaign'.
Celebrate UK Cuisine with British Food Month
The UK is famous the world over for its rich culture and heritage. However, the diversity and excellence of modern British cuisine remains largely undiscovered in the Philippines.
To allow Filipinos the chance to experience the different aspects and wide variety of British cuisine without having to go abroad, the British Embassy Manila and its partners welcome the new year with British Food Month, taking place on 13 January – 9 February 2014.
Exciting food offerings by premier hotels in Metro Manila will be available throughout the month:
Dusit Thani:
Basix Restaurant - Great British Carvery Brunch, 12, 19 and 26 January 2014
Tosca Restaurant - special menus by guest British chef, Derek Quelch
Lobby Lounge – traditional Afternoon English Tea, 13 – 17 January from 3:00-5:00 p.m. and 6:00-9:00 p.m.
EDSA Shangri-la (13 January - 9 February):
Heat Restaurant – The Great British Feast
Lobby Lounge – The Great British Afternoon Affair
Intercontinental Manila (13 January – 9 February):
Gambrinus and Sol Y Sombra – British Pub Grub
Mandarin Oriental Manila (3 – 9 February):
Paseo Uno – Anglo-Indian Buffet
Tosca – British-themed Business Lunch
Iconic UK brands are also participating in British Food Month.
Enjoy easy British meals at home from Marks & Spencer, with 20% off on their frozen, ready-made means and desserts from 13 – 17 January, and 20% off their breakfast cereals for the rest of the month. Watch out for The Singleton, Diageo's new brand of single malt whiskies, which they are introducing in the new year, with a visiting whiskey expert later this month.
The Food and Drink sector is an important one for the UK economy. Exports of UK food and drink products have seen double digit growth in the last 5 years. British food products are known for their exceptionally high quality, safety and sustainability. The UK is a pioneer product development, including frozen food, ready meals and instant coffee, and is well-known for its research and innovation.
National Book Store partners with the British Embassy Manila for British Book Festival
To celebrate British business and culture, National Book Store, in partnership with the British Embassy Manila, is launching the British Book Festival which offers a 10% discount on selected books by British authors and publishers.
The UK Publishing industry is one of the most culturally and commercially diverse in the world, with a combined turnover of £19B comprising of books, newspapers and magazines and approximately 150,000 new titles per year.
Promo runs from October 21 to 31, 2013 in selected National Book Store branches. Shop online and purchase e-books at www.nationalbookstore.com.ph. Follow National Book Store on Facebook, Twitter and Instagram @nbsalert for updates on the latest events, promos and contests.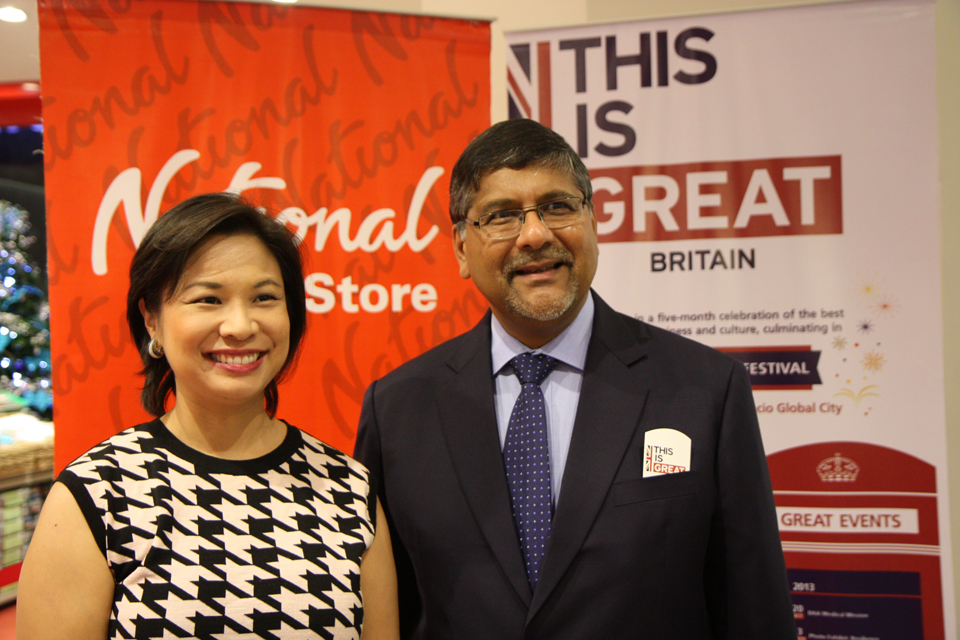 British photographer, Justin James Wright, joins Philippine-British Friendship week with photo exhibition
"Resilience: The Isla Pulo Community" opens at 6pm on October 16, 2013, and runs from October 17- November 3, 2013. Through a series of poignant, fine art photographs, the exhibit takes you into the heart of the people of Isla Pulo – an impoverished community of roughly 1,000 people – on the shores of Manila Bay.
Ambassador Designate Asif Ahmad congratulated Mr Wright on his first exhibition in the Philippines. Ambassador Ahmad said:
The Philippines is a source of inspiration for many artists, and it is exciting to see more and more fellow Britons coming here. The exhibit's title, 'Resilience', encapsulates the Filipino spirit that I have seen over the 10 years that I have visited the country. We are grateful to the Ayala Museum for hosting talented artists from all over the world, including from the UK. This collaboration is another great way to celebrate Philippine-British Friendship Week this October.
Mr Wright's photographs showcase British creativity. People in the Philippines can see British talent not just in museums but also in their daily lives through fashion, music, film and literature" Mr Ahmad added.
ArtistSpace is located at the ground floor of the Ayala Museum Annex, Ayala Museum, Makati Avenue corner Dela Rosa Street, Greenbelt, Makati City. Gallery is open every day from 10 a.m. to 7 p.m. For more information, please visit http://www.jjwrightfineart.com/.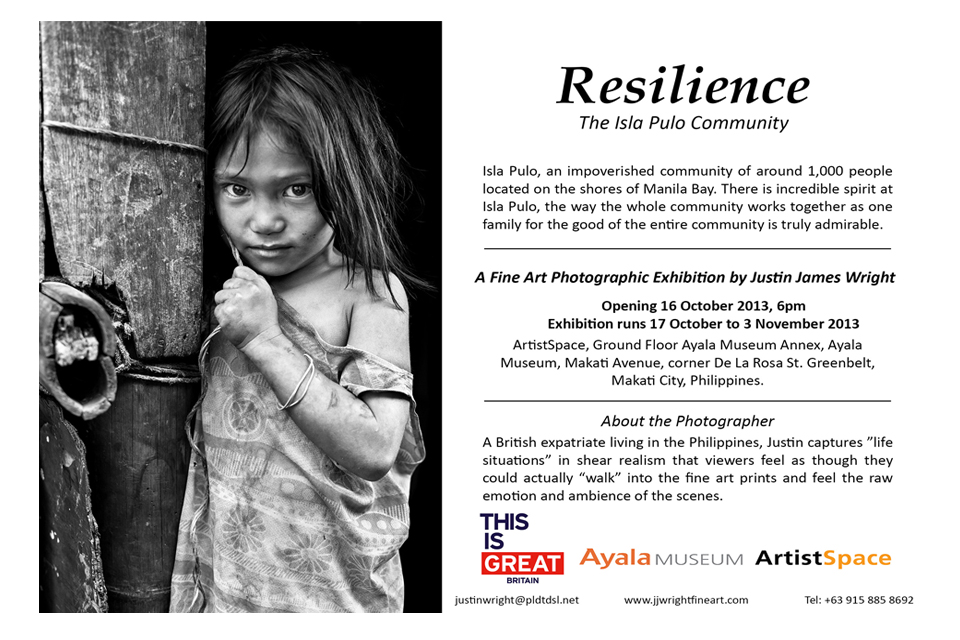 National Theatre live's screening of Shakespeare's Macbeth
The world renowned National Theatre from the UK is being broadcast for the first time in Manila as a part of UK-Philippines Friendship Week on Tuesday 22 October. The performance, a live/HD screening of the performance in London will be part of a series of performances to be shown in the SM Aura cinema over the next few months. This is part of a global initiative to share one of Britain's finest cultural offerings to audiences around the world.
The first performance will be of Shakespeare's Macbeth. The production stars Kenneth Branagh as Macbeth in his first Shakespearean role for more than a decade, and Alex Kingston as Lady Macbeth. Directed by Tony Award Winner Rob Ashford and BAFTA winner Kenneth Branagh, the classic tale of ambition and treachery unfolds within the walls of an intimate deconsecrated church.
British Embassy, British Council and partners host special screening of critically-acclaimed film 'Metro Manila'
The British Embassy, British Council and its partners hosted on 4 October a special screening of 'Metro Manila', a film by Oscar-nominated British filmmaker Sean Ellis to celebrate British culture and creativity.
Mr Ellis' masterpiece won the Audience Award for World Cinema in this year's Sundance Film Festival. He has been previously nominated for an Oscar best short live action for "Cashback" in 2006 and for a BAFTA best short for "The Business Trip" in 2009.
'Metro Manila' will be shown in local cinemas beginning 9 October, Wednesday. Check out the trailer below.
'Metro Manila' trailer by British Filmmaker, Sean Ellis
This is Great Britain: a five-month festival celebrating all that is best about Great Britain and its partnership with the Philippines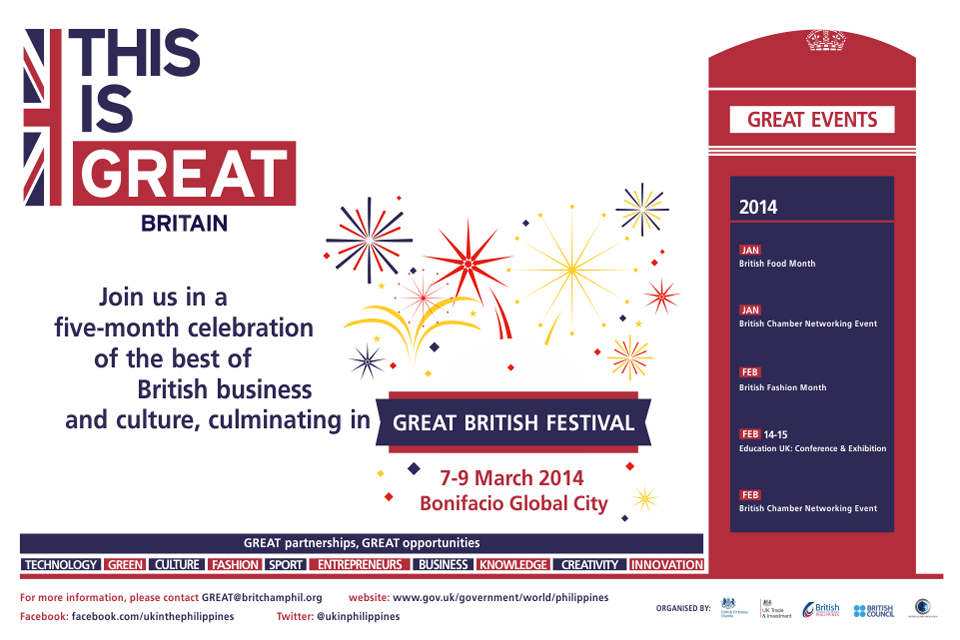 A series of events from film premiers, to screened performances from the highly acclaimed National Theatre, to trade shows, business networking, celebrations of food, encouraging entrepreneurs, fashion and education will culminate in a 3-day festival on Bonifacio High Street in March 2014.
The season of events will start in the week of 20 October which marks Philippine – UK Friendship Day. With the help and support of friends in the British Alumni Association, the British Council, the British Chamber of Commerce and many others, there will be two weeks of events including a performance of Shakespeare's Macbeth by the National Theatre (screened in HD), a concert by the renowned British boys choir Libera, a parade of classic Austin Mini cars, an equestrian event (now in its seventh year), the launch of a British book month and a celebration of British education.
The grand finale on Bonifacio High Street in March will take place 7 to 9 March and bring together all that is best about the UK, including many companies who are trading and investing with the Philippines as well as film, music and culture.
Charge d' Affaires Trevor Lewis said.
The celebration is a natural evolution of the partnership between the Philippines and the UK. Trade, tourism and investment between our countries continue to grow strongly. As does the people to people links represented by the over 250,000 Filipinos who now call the UK home and who will soon be able to benefit from the direct Philippines Airlines flights that are starting between Manila and London. The season of events is titled "This is Great Britain". I can't think of a better time or place to celebrate all that is Great about the UK and Philippine partnership. You're all invited.
Further Information
Details of the various events and how you can get involved can be found on our social media pages.
Like us on Facebook: British Embassy Manila
Follow us on Twitter: @ukinphilippines
Follow us on Flickr: ukinthephilippines
Check out our Storify
Published 3 October 2013
Last updated 14 March 2014
+ show all updates
Added photos of the Great British Festival (March 7-9)
Update: Great British Festival activities
Added content on British Fashion Month online contest
New content: British Fashion Month in Manila
Added information on British Food Month (January).
New Update: National Book Store partners with the British Embassy Manila for British Book Festival
New Update: British photographer Justin James Wright will hold a fine art photographic exhibition at the ArtistSpace of Ayala Museum this October
New Update: British Embassy Manila to broadcast National Theatre's live production of Macbeth
New update: British Embassy, British Council and partners host special screening of critically-acclaimed film 'Metro Manila'
First published.