News story
Mandatory use of eCTD for decentralised procedures
From 1 July 2015, new market authorisation applications for decentralised procedures must be submitted in electronic common technical document (eCTD) format.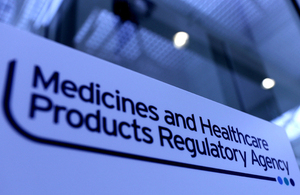 Marketing authorisation (MA) applications submitted to MHRA in non-eCTD electronic submissions (NeeS) will be rejected. Around 90% of new applications for decentralised procedures (DCP) received by MHRA are already submitted in eCTD format.
Along with other national competent authorities (NCAs) we intend to make this change mandatory in line with the EU roadmap, which has been progressed in consultation with industry, trade bodies and other NCAs.
Further information about the consultation can be found on the European Medicines Agency website.
New MA applications in mutually recognised procedures will still be accepted in both NeeS and eCTD formats, however applicants are encouraged to use eCTD format wherever possible as the use of the NeeS format for these applications is planned to be phased out by 1 January 2017.
Published 7 April 2015