News story
Management of HIV infected healthcare workers performing exposure prone procedures
PHE publishes interim guidance on policy implementation and interim paper-based occupational health register.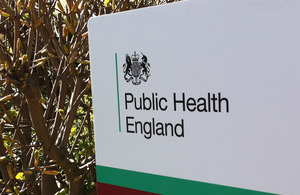 In August 2013, the Chief Medical Officer for England announced a change in policy to remove restrictions on Healthcare Workers (HCW) with HIV practising Exposure-Prone Procedures (EPPs). Public Health England (PHE) has now published interim guidance on the implementation of this policy, available from PHE's dedicated web pages.
The web-based register, UKAP-OHR ('UK Advisory Panel for Healthcare Workers Infected with Bloodborne Viruses – Occupational Health Monitoring Register for BBV Infected HCWs') will be available in April 2014.
Occupational Health physicians who wish to register an individual before that time should use the interim paper-based registration system being provided by PHE. The registration form for the paper-based system can be downloaded from PHE's dedicated web pages.
Please do not send any confidential information by email unless from another nhs.net address. If you have any general enquiries about UKAP-OHR please contact phe.ukap-ohr@nhs.net or call 0208 327 6446.
Published 30 January 2014