News story
Make time for winter
Winter driving advice from the Highways Agency.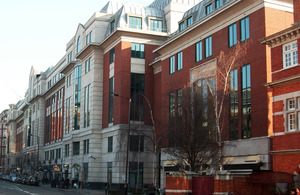 We all need time.
Time to get to work, time to get home.
Time to deliver goods around the country.
When the weather isn't great, travelling can take a little more time.
By spending time preparing for the snow and ice, we can all help keep the country on the move.
Countdown to an easier winter journey
The Highways Agency is prepared. They have a fleet of over 500 winter service vehicles on standby and they work with the met office to provide vital information.
Are you prepared? Check your vehicle is ready for winter too - and always carry an emergency kit.
Before you set off - just a few minutes checking the weather forecast and traffic reports for your journey could make all the difference.
Plan your journey around the weather as it provides the Highways Agency with the time and space they need to get ahead of you and keep the network clear for you.
Further weather and driving information is available on how to:
Published 27 October 2011