Major reforms to Equality and Human Rights Commission
Consultation launches to make the organisation a stronger, focused and more efficient, Theresa May said today.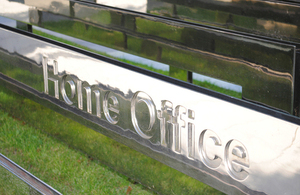 Major changes to the way the Equality and Human Rights Commission (EHRC) operates have been proposed in a consultation today.
Set up in 2007, the independent body was established to help eliminate discrimination, reduce inequality, protect human rights and to build good relations across England, Scotland and Wales.
The reforms set out today aim to increase transparency, accountability and value for money.
Read the written statement to parliament here.
Strong, effective, independent
Home Secretary and minister for women and equality Theresa May said: 'It's vital that we have a strong, effective and independent equalities and human rights body, but since its creation the EHRC has struggled to deliver across its remit and demonstrate that it is delivering value for taxpayers' money.
'We want the EHRC to become a valued and respected national institution, championing effective implementation of equality and human rights laws and holding government and others to account for their performance, while delivering maximum value for money for taxpayers. The proposals being published today are intended to make that happen.'
Proposed changes
Core functions will be clarified to allow the EHRC to focus on the work that really matters.
At present, its functions, as defined in the Equality Act, are vague.
For example, a duty to 'promote understanding of the importance of equality and diversity'  has led to the organisation doing a wide range of activities that are not regulatory in nature. This has included running summer camps for young people.
Another cause of the difficulties has also been identified as the breadth of the organisation's remit.
This has included the organisation providing functions that extended beyond its core role such as operating a helpline and grants programme.
Evidence suggests that this work could be done better or more cost-effectively by others, so the EHRC will not be funded for these activities in future.
Better financial performance
Problems with financial controls mean that  each set of the EHRC's accounts have been qualified since its creation, as auditors have judged that they do not paint a complete picture of how EHRC has spent its money.
So today's proposals include a legal requirement for the EHRC to publish an annual business plan in parliament,  and comply with the same rules as all other public bodies when spending money.
Where the commission fails to show that it has spent taxpayers' money wisely, there will be financial penalties.
The full proposals and consultation document can be downloaded from the Government Equalities Office website.
The consultation closes on 15 June.
Published 21 March 2011