News story
Major Adam Foden awarded Distinguished Service Order
The British Army officer who led the 'best prepared sub-unit in the brigade' during Operation Herrick 17 in Afghanistan has been honoured.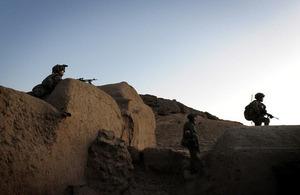 Over a 17-month period, Major Foden, of the Queen's Royal Lancers, led the Brigade Reconnaissance Force (BRF) of 4th Mechanized Brigade, melding a highly successful team, made up of soldiers from 14 different cap badges, through his skill and sheer force of character:
The BRF were doing a very different job to most of the brigade, who were heavily engaged in the transitioning process; handing over the responsibility for security to Afghan forces," he said.

What we were particularly charged with doing was attacking the insurgent networks. They tend to operate away from centres of population in places which are hard to reach.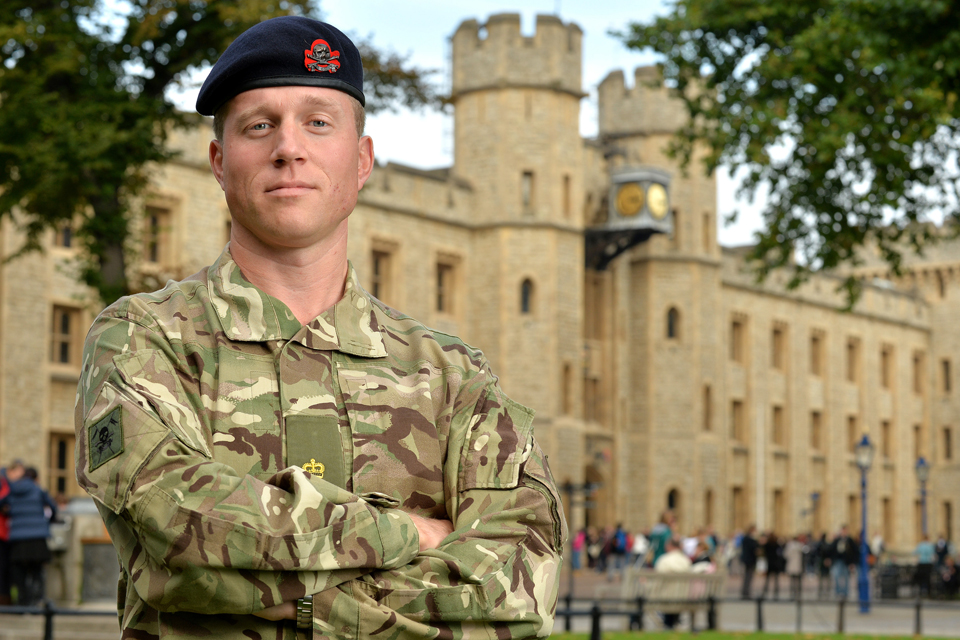 Once in theatre, with remarkable precision, Major Foden's BRF struck at the heart of the insurgency and made a disproportionate contribution to setting the conditions for genuine advances in central Helmand:
It was a great opportunity to conduct some really demanding soldiering," he said, "exactly the sort of things that people join up to do.
Major Foden personally led numerous squadron-level operations in which the BRF contested insurgent strongholds, searched over 850 compounds, uncovered 95 individual lethal aid caches and prevented 113 improvised explosive device incidents, as well as detaining insurgents and removing them from the battlefield.
His squadron seized over 1 tonne of conventional and homemade explosives, 4.5 tonnes of narcotics, with an estimated UK street value of over £30 million, and 28 weapons systems, including three 12.7-millimetre heavy machine guns:
Those figures are the results of 130 men's ferociously hard work," he said.

Every single soldier in the BRF produced the goods, and some of those finds were made by soldiers who you would not normally expect to do that. One of the heavy machine guns was found by a medic.
Major Foden also led a joint Afghan National Security Forces and International Security Assistance Force helicopter aviation force operation into an extremely hostile area. Demonstrating expert skill and deft control, he used offensive support to manoeuvre the BRF and a Recce Tolay (an Afghan company-sized unit) to a position of advantage, remaining with the lead troop throughout the operation; he was personally in contact on several occasions.
The result was the seizure of two 12.7-millimetre heavy machine guns and 500 kilograms of 23-millimetre anti-aircraft ammunition and the detection of the main insurgent cache which was exploited in contact due to time and location constraints. Major Foden then led the withdrawal, in contact, to the helicopter landing site approximately 1 kilometre away, over 3 irrigation ditches which were 12-to-15-feet-deep, with steep vertical walls.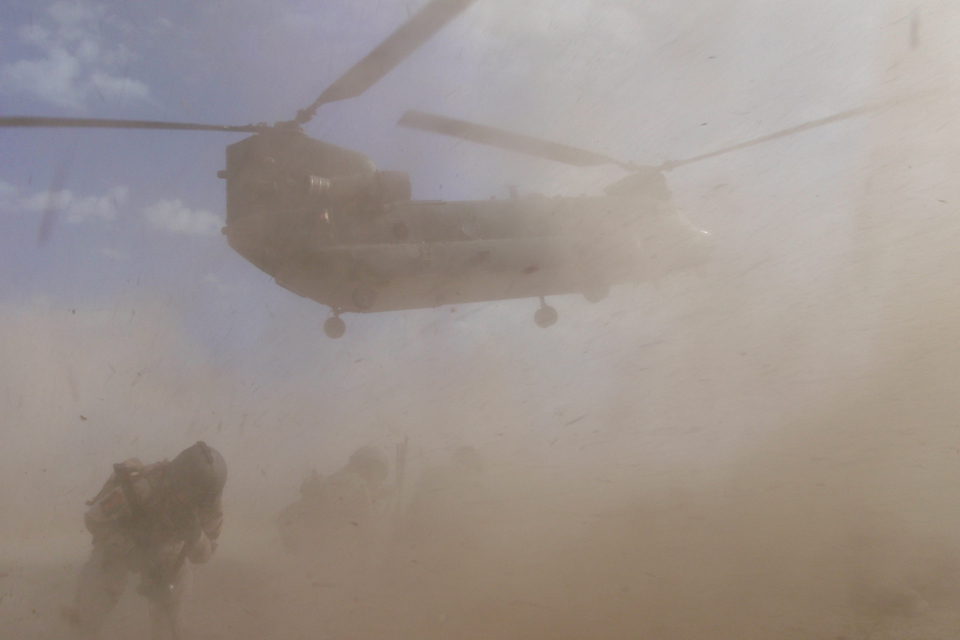 His citation says:
Foden has delivered operational and tactical success on demanding operations and under unrelenting tempo and pressure. He has demonstrated drive, command and inspirational leadership.
On receiving his award, Major Foden said:
This was without doubt the pinnacle of my career, and I'm enormously proud of every single soldier. When a lot was demanded of them they paid back in spades. It's hugely humbling. I'm under no illusions that, while I'm being recognised, it's not about my performance. I was commanding an amazing team of soldiers. They achieved outstanding things on a daily basis.
Major Foden was one of 117 members of the Armed Forces awarded for gallantry and meritorious service included in Operational Honours and Awards List 41, which covers the period between September 2012 and April 2013. Many of those recognised served with 4th Mechanized Brigade, which deployed to Afghanistan in the autumn of 2012.
This included Flight Lieutenant Christopher Gent, an aircraft commander in a UK Medical Emergency Response Team at Camp Bastion. Here is his story:
VIDEO: Operational Honour for Flight Lieutenant Christopher Gent
VIDEO: Operational Honour for Flight Lieutenant Christopher Gent
Published 17 October 2013
Last updated 17 October 2013
+ show all updates
Changed headline to reflect that Major Foden has yet to receive his DSO.
First published.