News story
Lynne Owens announced as new head of National Crime Agency
Lynne Owens CBE QPM, Chief Constable of Surrey Police, has been appointed as the new Director General of the National Crime Agency (NCA), the Home Secretary announced today (Thursday 26 November).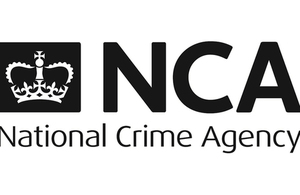 Ms Owens, who has more than 25 years' experience in a variety of policing roles, including as former Assistant Commissioner of the Metropolitan Police, was chosen from a strong field of candidates from the UK, Canada, USA and Australia.
Ms Owens succeeds Keith Bristow, who leaves his post in January after four years as Director General, and becomes the most senior woman in British law enforcement.
Home Secretary Theresa May said:
I am delighted to announce Lynne Owens as the new Director General of the National Crime Agency. Her impressive career includes front line experience as well as complex national investigations and operations.

Her strong track record of engaging teams and partners, along with her exceptional leadership skills, give me full confidence that she is the best candidate to lead the NCA and continue its vital work to tackle the full range of serious and organised crime threats, including cyber crime, firearms, money laundering and child sexual abuse.

I would also like to take this opportunity to thank Keith Bristow, who has been a dynamic first Director General of the NCA. Under his leadership, the NCA has re-shaped the UK's response to serious and organised crime. He has been at the forefront of the law enforcement community, leading and co-ordinating the UK's effort to relentlessly tackle the most dangerous individuals and criminal groups that cost the UK more than £24 billion per year.

I am grateful to Keith for his hard work and commitment. He should be proud of the contribution he has made, both as NCA Director General and throughout his career in law enforcement.
The recruitment process followed normal arrangements for senior civil service posts, with a final interview panel comprising of senior civil servants and senior figures from the law enforcement community.
Lynne Owens is expected to take up the post in the New Year.
Published 26 November 2015