Press release
Low carbon technology in the auto sector receives £75 million funding
Advanced Propulsion Centre reveals funding for latest 5 projects into low carbon research and development (R&D).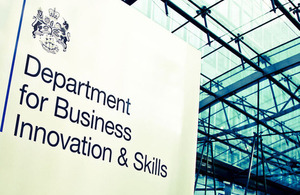 Business Secretary Sajid Javid visits Morgan Motor Company which will develop high-performance, low carbon, hybrid and electric sports car powertrains.
Projects valued at £75 million funded by government and industry set to create high-skilled jobs.
Five new innovative projects to develop new low carbon and energy efficient technology in the automotive sector have been awarded £75 million of joint government and industry funding to boost jobs and growth in the sector, Business Secretary Sajid Javid announced today (15 January 2016) on a visit to the Morgan Motor Company.
The 5 winning projects are expected to design new products and systems that will change technology used in the automotive sector from vans to high-end sports cars. They are:
The London Taxi Corporation is embarking on a project to deliver a series of light-weight, zero-emission capable, range extended vehicles in a £46.5 million project
Morgan Motor Company has been awarded a £6 million grant to develop heavily down-sized, fuel efficient petrol engines coupled with the latest electrification technologies to produce hybrid sports cars and all-electric variants
a consortium led by AGM Batteries has been awarded £5.4 million for a project to develop the next generation of battery packs for high performance, low carbon vehicles
a consortium led by engineering firm Parker Hannifin has been awarded a £2.9 million grant to reduce the carbon footprint of electric forklift vehicles
an innovative research project of £13.1 million led by Jaguar Land Rover which will build up the automotive turbocharger supply-chain in the UK
The funding has been awarded by the Advanced Propulsion Centre, a 10-year, £1 billion joint partnership between government and the automotive industry.
Business Secretary Sajid Javid said:
These new projects will cement the UK's position as a leading global centre for low carbon innovation and manufacturing.

Our fast-growing and diverse automotive industry has been especially successful at exporting high-value, high-technology vehicles all over the world, and our focus on next-generation innovation will ensure we can continue this progress and create even more high-skilled jobs.
The 5 projects are expected to create and protect 851 jobs and save over 4.2 million tonnes of CO2. They build on the 10 low carbon projects already awarded funding by the APC which are forecast to create 4,500 jobs and save 12 million tonnes of CO2.
APC Director for Technology and Projects, Jon Beasley said:
The announcement of the fourth round competition winners demonstrates the government's on-going commitment to supporting the UK's low carbon advanced propulsion system innovation ecosystem. Co-investment in technological developments to be delivered by industry-led consortia, range from high risk incremental growth programmes to innovative cutting edge R&D, showing the UK is committed to establishing itself as a global centre for the promotion and development of low carbon propulsion systems.
Between 2015 and 2020, the government has committed to spending more than £600 million to support the uptake and manufacturing of ultra-low emission vehicles (ULEVs) in the UK. This will ensure all cars and vans on our roads will be effectively zero-emission by 2050.
Notes to editors
The 5 projects have been awarded £30.6 million of government investment through the Advanced Propulsion Centre (APC), alongside £43.3 million from industry.
The APC was set up at the end of 2013 as a 10-year £1 billion partnership between industry and government to build UK industrial capability through the research, development and industrialisation of low carbon propulsion technologies.
In the 2015 Spending Review, the government allocated an extra £225 million funding for automotive R&D beyond 2023.
So far the APC has helped secure or create 4,800 jobs and saved 12 million tonnes of CO2 by investment in low carbon automotive technology.
Over its 10-year lifetime, the APC is expected to secure over 30,000 jobs.
The APC invests in promising products, processes and people and encourages collaboration between vehicle manufacturers, its suppliers, SMEs and the research base – 54 organisations have benefited through grant funding of £174 million to date.
Specific examples of the APC's work so far include bringing fuel cells to van fleets, creating the next generation of electric and hybrid buses, and developing high-efficiency transmissions.
APC matches private and public investment to safeguard and create jobs and drive economic activity as well as improving environmental performance of vehicles.
Published 15 January 2016