Lottery funding for voluntary and community sector protected
New policy direction will see funding focussed on projects that benefit people and local communities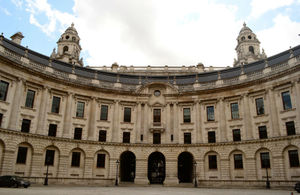 The direction issued today by Tourism and Heritage Minister John Penrose, requires the Big Lottery Fund to focus its funding in England on projects that support the voluntary and community sector (VCS) and follows the recent changes to increase the share of lottery funding going to arts, heritage and sport.
"Protecting lottery funding for these types of projects is an important way of building and maintaining the kind of voluntary and community action that is an integral part of the Big Society," said Mr Penrose.
"The Big Lottery Fund have already done great work in raising the amount of money that goes to this particular sector and I hope that this will now increase even further."
While it is for Big Lottery Fund, to decide which projects to fund, John Penrose has made clear he sees no reason why the direction should inhibit its ability to fund charities, voluntary groups, social enterprises, voluntary and community organisations working in consortia with local authorities, veterans, parish councils or community projects in schools.
Further information
Published 23 December 2010