News story
'Lost' Welsh village unearthed by injured military personnel
Injured military personnel have helped unearth an abandoned village as part of an archaeology project which aims to help their recovery.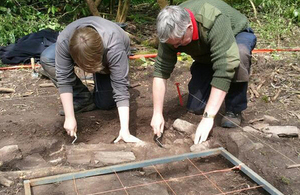 Serving personnel and veterans worked alongside experienced archaeologists from the Defence Infrastructure Organisation (DIO), the Defence Archaeology Group (DAG) and the University of Leicester during the excavation of the village of Dinham on the Caerwent Training Area in Wales.
The 2-week dig uncovered important buildings that used to form part of the medieval village, which is mentioned in the Domesday Book, including a manor house which stood on the site until 1938.
The excavation formed part of Operation Nightingale, a programme established by DIO and DAG which helps service personnel injured on operations, including in Afghanistan, return to their regiment or prepare for civilian life.
Most personnel who take part in Operation Nightingale are serving, but there are also a number of injured veterans on the programme. The participants have suffered a broad spectrum of injuries including physical and psychological trauma.
Not only does the project benefit those taking part, but it also contributes to the Ministry of Defence's commitment to preserving and maintaining heritage assets. Remains found during the dig at Caerwent are being recorded so they can be protected for the future.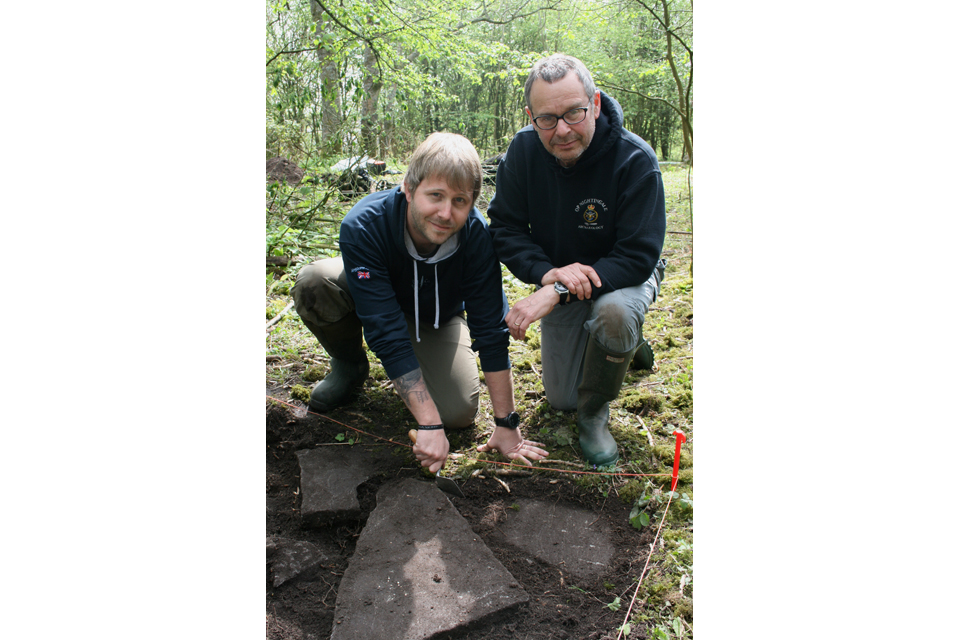 Phil Abramson, DIO's environmental advisor, said:
There are long-standing connections between the profession of archaeology and the military. This work not only helps aid the recovery of injured service personnel but is also of great historical value.
Sergeant Diarmaid Walshe of the Royal Army Medical Corps, who is also a qualified archaeologist, said:
The feedback from service personnel who have attended the programme is that every single one has enjoyed themselves and gained a positive experience that has helped their recovery.

The key to the success of the project is that the personnel undertake many different activities, from digging to surveying, and photography to finds processing. The programme gives them something useful to do which can help rebuild their self-esteem, provide them with a sense of purpose and give them something positive to strive for.
Operation Nightingale has won a British Archaeological Award in recognition of its innovative use of archaeological work to boost the recovery and career prospects of injured military personnel.
Published 1 May 2014