News story
Lost RAF bomber crew finally laid to rest
The remains of an RAF bomber crew lost weeks before the end of the Second World War have been laid to rest with full military honours.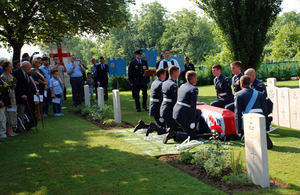 The plane, Boston BZ590, belonging to the Royal Air Force's 18 Squadron, was crewed by 3 members of the RAF Volunteer Reserve, all aged 20, and a 21-year-old from the Royal Australian Air Force.
They took off from Forli, near Rimini, in Italy on 21 April 1945 at 8:45pm, their target being a crossing on the River Po at Taglio di Po, followed by an armed reconnaissance of the Po Valley.
However, the aircraft encountered anti-aircraft fire and was brought down, killing all the crew.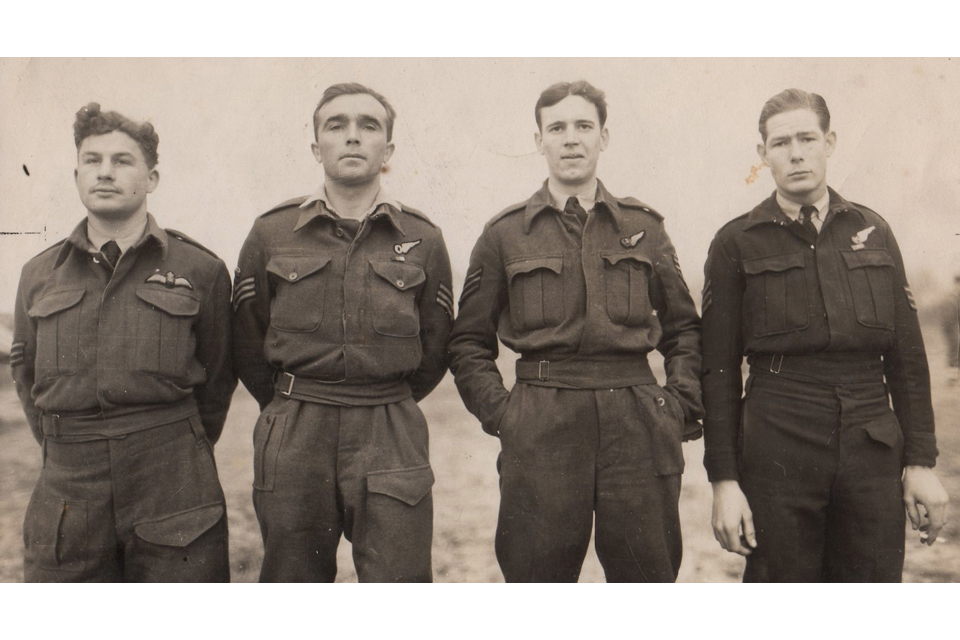 It is believed that the plane burned for several days and the crater, plane and remains of the crew were later covered by either Italian or German forces.
The story could have ended there and the wreck lost forever but for the work of an Italian group called Archeologi dell'Aria – amateur enthusiasts who have so far found 16 missing aircraft.
Basing their investigations on local stories about a crashed plane the group unearthed the crash site, and the bodies of the airmen were identified in 2011.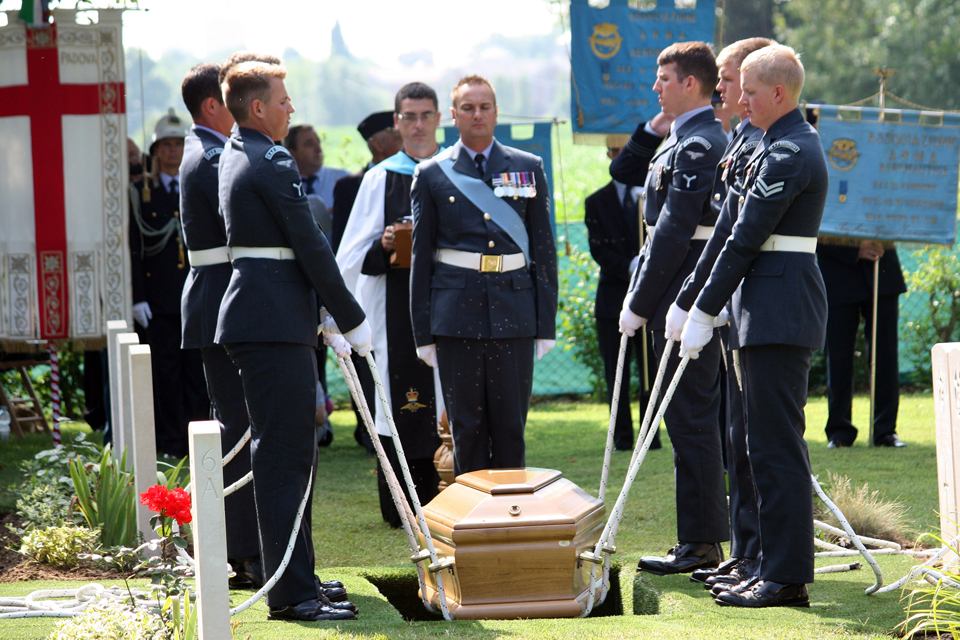 The 3 British flyers were identified as Sergeant David Raikes (pilot), Flight Sergeant David Perkins (navigator) and Flight Sergeant Alexander Bostock (wireless operator and gunner). The other gunner was Australian Warrant Officer John Hunt.
Archeologi dell'Aria founder, Fabio Raimondi, said a team of 50 volunteers worked tirelessly to recover the remains of the airmen:
It was very emotional, the work of several months for us volunteers," he said. "To find and identify the remains of 4 flyers is very important. With the funeral we close this circle.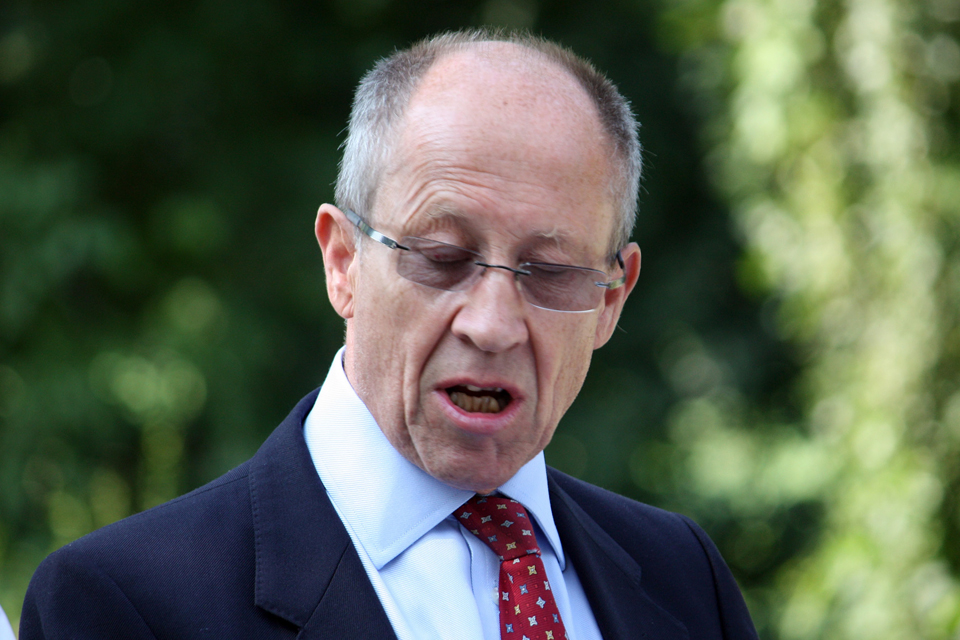 Yesterday, 18 July, current RAF personnel from 18 Squadron, who operate the Chinook helicopter at RAF Odiham in Hampshire, and relatives of the crew travelled to Italy to pay their respects as the remains were laid to rest in Padua War Cemetery.
Officer Commanding 18 Squadron, Wing Commander Lee Turner, who read the exhortation, said:
It is a privilege to pay our respects to our colleagues and remember the ultimate sacrifice that the crew made for their country. Just as then, 18 Squadron personnel are currently serving on operations, this time in Afghanistan, and the connection with our forebears remains strong. As a squadron we remember them.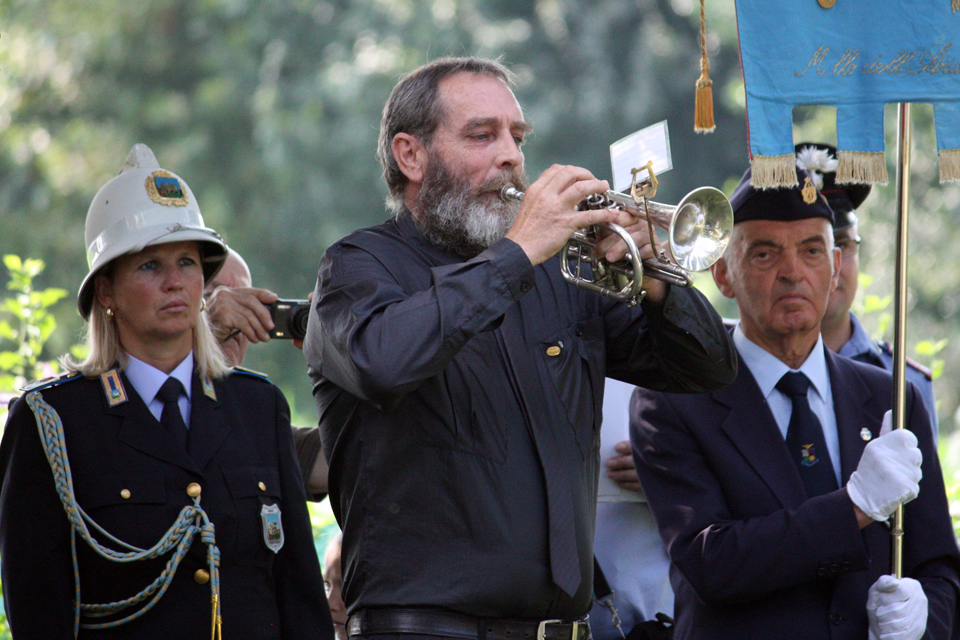 Wing Commander Wes Perrett from the Australian Department of Defence said:
Australia has 1,100 crew that are still missing from the Second World War and when we do identify a lost crew member, find out what happened to them and where they ended up, together with reaching out to the next of kin, it is very special. The ceremony is the opportunity to bury the crew together as one, as they served together and died together.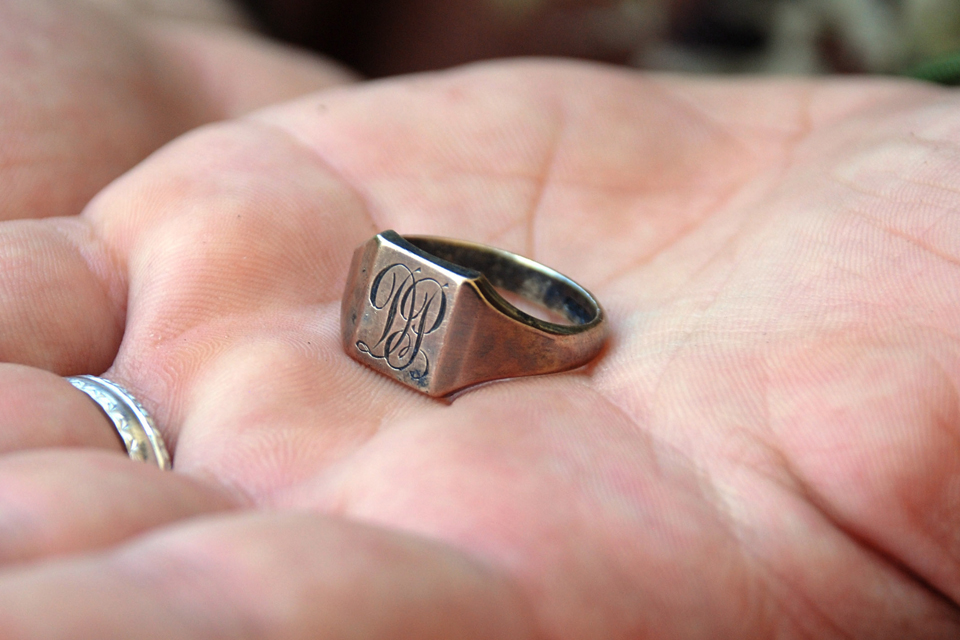 Glenice Hoffman, cousin to Flight Sergeant Alexander Bostock, originally from Kimberley, Nottinghamshire, travelled with her husband from Forest Row in East Sussex. She said:
My memory is seeing the heartache that his mother was living through and did live through for the rest of her life. Not knowing where her son was and getting the news that her 20-year-old had disappeared, believed to be dead, in the last few weeks of the war, while everyone else was euphoric that it was finished, was tragic.

For me, being the only surviving relative, hearing so much about him all my life, it's a privilege and an honour to be here to bring some peace.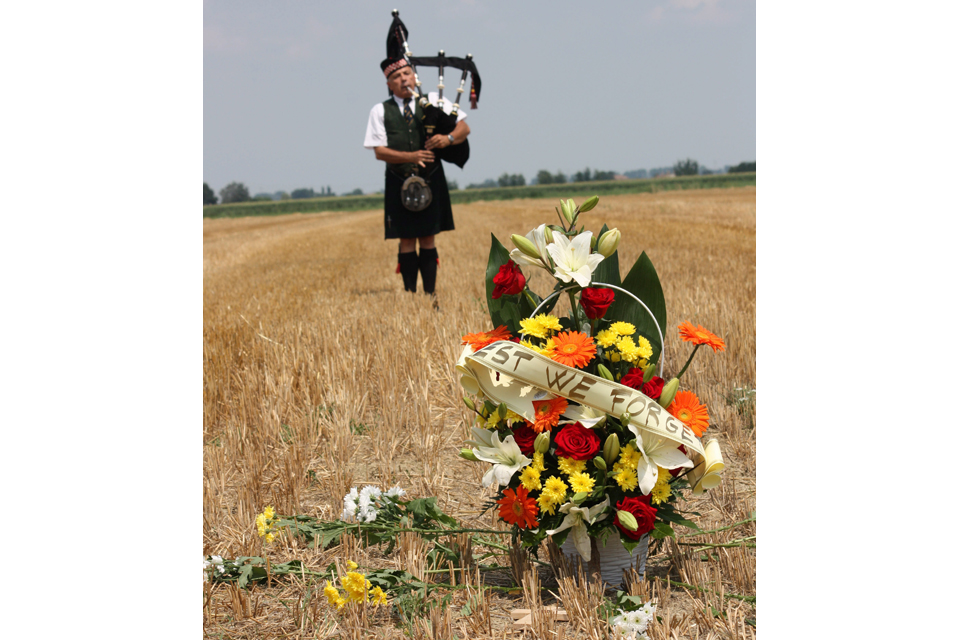 The commemorative service was conducted by Reverend Flight Lieutenant Paul Collins, station chaplain at RAF Odiham.
The first reading was given by David Raikes, whose uncle and namesake piloted the bomber. Sergeant Raikes was an aspiring poet and, in a fitting tribute, his nephew read out 'Let it be Hushed', which was written shortly before his death and deals with the loss of another crew who crashed into the sea.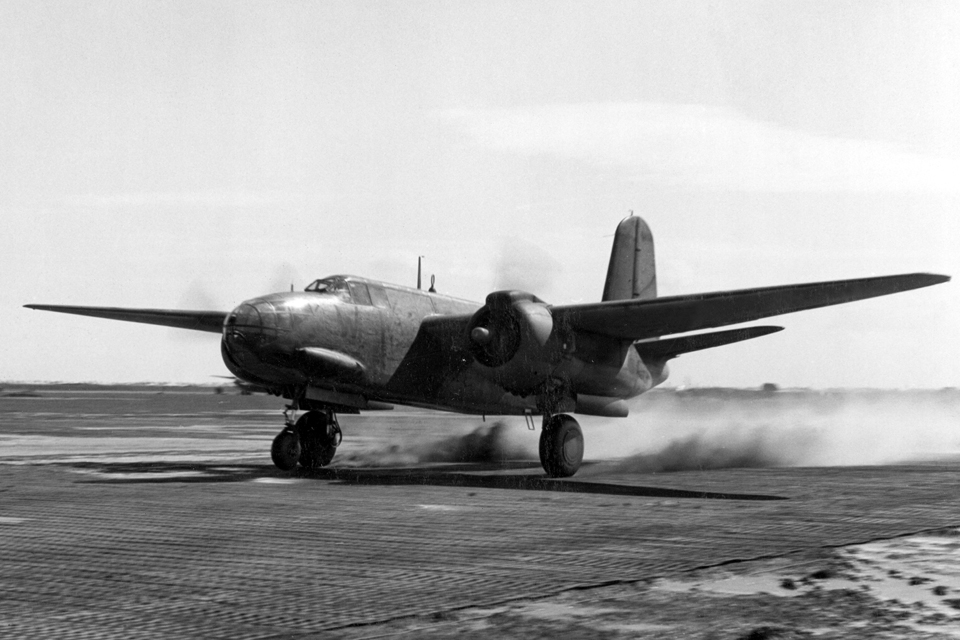 The poem proved tragically prophetic:
… At first just overdue, till minutes changed to hours, and still no news.

One went to bed; but, roused by later crews, asked 'were they back yet?' and, being answered 'no', went back to sleep.

One's waking eyes sought out the empty beds, and 'damn', you said, 'another kit to pack'.

I never liked that part. You never knew what privacies your sorting might lay bare.

I always tried to leave my kit arranged in decent tidiness. You never knew.
In recent years, personnel from 18 Squadron have been involved in all the major conflicts where British forces have deployed. This includes Bosnia, Kosovo, Sierra Leone, Iraq and, most recently, Afghanistan.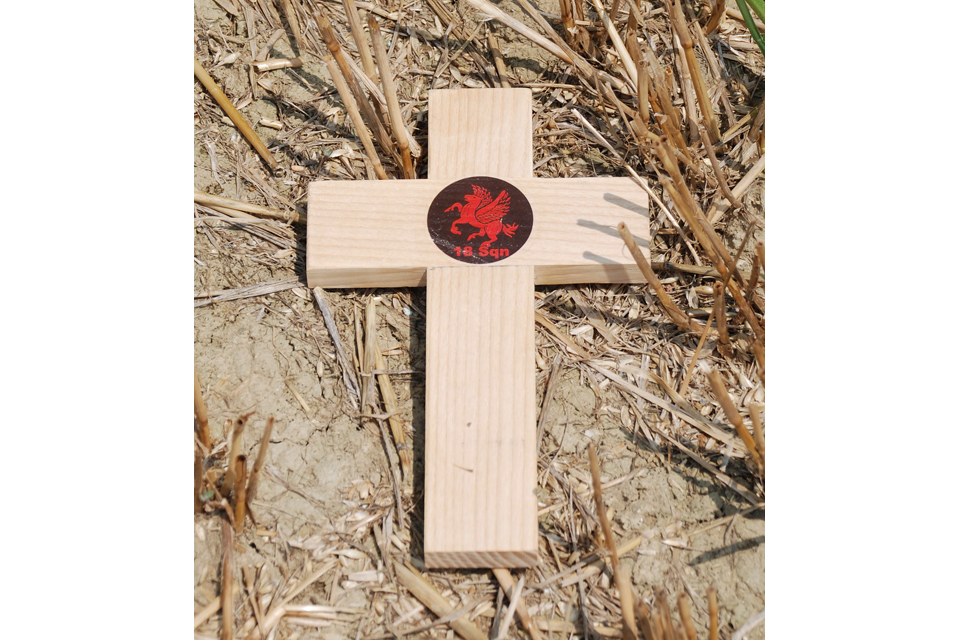 Published 19 July 2013