World news story
Lord Faulks visits Kazakhstan
UK Minister of State for Civil Justice and Legal Policy visits Astana and Almaty from 6-8 October.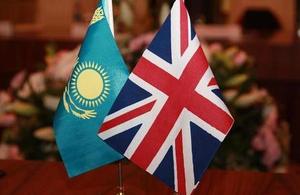 The aim of this visit is to develop and further strengthen relations between the UK and Kazakhstan.This visit promotes the UK's firm commitment to cooperate with Kazakhstan not only in the business sphere, but also in crucial areas such as the rule of law, civil liberties and judicial reform.
In the framework of this visit Lord Faulks will conduct a series of high-level meetings with a wide range of key government ministers, international organisations, diplomatic missions, NGOs, business representatives and legal experts. Lord Faulks' visit highlights the increasing levels of co-operation in such spheres as judicial reform, torture prevention and penal reform between the UK and Kazakhstan.
Lord Faulks said of his visit:
I am very much looking forward to hearing about developments in the legal system in Kazakhstan and to increasing the co-operation between our countries in all spheres.
Notes for Editors:
For any further information, please contact Elvira.Yausheva@fco.gov.uk; tel.: + 7 7172 55 62 17.
Published 6 October 2014