News story
Lord Ahmad outlines benefits of Heathrow expansion to Northern Ireland
Heathrow expansion would boost Northern Irish economy.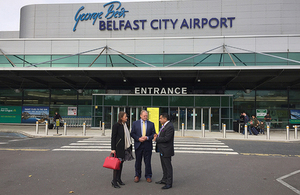 Heathrow's north-west runway is government's preferred choice to deliver airport expansion

130,000 extra passengers could fly between Northern Ireland and Heathrow in 2040

more flights, better connections and cheaper fares

almost £1 billion of freight from Northern Ireland is exported through Heathrow
Aviation Minister Lord Ahmad said Heathrow expansion would benefit Northern Ireland for decades to come as he visited Belfast City Airport today (26 October 2016).
The government's preferred location for airport expansion was announced yesterday and will be taken forward in the form of a draft National Policy Statement for consultation in the new year.
Lord Ahmad discussed the major boost Heathrow expansion would provide to the Northern Ireland economy with airport chief executive Brian Ambrose and Ann McGregor, the chief executive of the Northern Ireland Chamber of Commerce.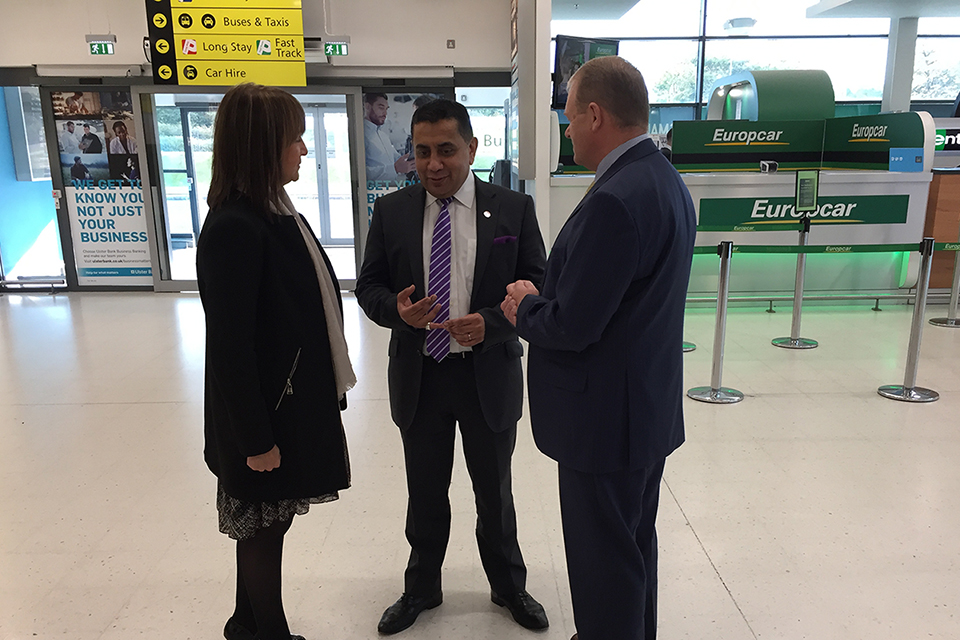 Already, almost £1 billion of goods is transported from Belfast City to Heathrow to be exported globally. The new runway would enable the London airport to increase its freight capacity and unlock global opportunities for Northern Irish businesses and show the UK is open for business.
More flights would link Northern Ireland to new places and provide better connections to the world. The expansion would protect flights between Heathrow and Belfast City and new flights are set to link Belfast International and Heathrow for the first time.
Lord Ahmad said:
A new Heathrow runway would not just benefit London but the whole of the UK.

New links and flights would encourage competition and provide Northern Ireland with better and cheaper connections to the rest of the UK and the world.

The expansion would also provide more opportunities for Northern Irish companies and further open links to global business.
The third runway could mean more direct flights between Heathrow and Northern Ireland, leading to increased competition and lower fares.
Aviation and maritime media enquiries
Media enquiries 020 7944 3021
Out of hours media enquiries 020 7944 4292
Switchboard 0300 330 3000
Published 26 October 2016