Looking Ahead to the Bonn Conference: British Ambassador's Comments
Speaking at a press conference to the Afghan media on 16 August, Sir William Patey, the British Ambassador to Kabul, said: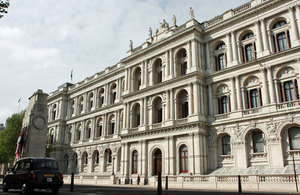 "The aim of the Bonn conference is for the international community to discuss with the Afghan government what our long term relationship is going to be and what our long-term commitments are going to be in Afghanistan. That's our first item on the agenda.
'It's also an opportunity for the Government of Afghanistan and the international community to discuss and review the transition process and make any adjustments that may be necessary.
'It will also be an opportunity to review any progress that has been made towards reconciliation. Whether the Taliban or any other groups are represented in Bonn will be a matter for the Afghan government. It has been made clear that there will be one Afghan delegation, but who is in that delegation is a question for the Afghan government.
'There's no question of the international community, or anyone else, inviting the Taliban to Bonn without the Afghan government's consent to some Taliban being part of that delegation if there was sufficient progress."
Published 16 August 2011