Press release
Londoners urged to vaccinate their children against flu as rates of the virus increase
The nasal spray flu vaccine is available free for all 2, 3 and 4 year olds.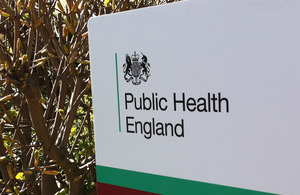 Public Health England is urging parents in London to ensure their children are vaccinated against flu, if they are eligible. All 2, 3 and 4 year old children are entitled to a free flu vaccine but current vaccination rates for this age group in London are currently less than 30%.
Rates of flu are increasing in London with the current rate of reported 'influenza-like-illness' at 23.2 per 100,000, slightly higher than the England rate of 21.3 per 100,000. However, some London boroughs are experiencing much higher rates, indicating that flu season is well-underway in the city.
Dr Yvonne Doyle, regional director of PHE London, said:
Children are known to be super-spreaders of flu because they mix very closely with each other. If we stop outbreaks of flu amongst children we can protect the wider community including older people, pregnant women, and those with long term health conditions who may be harder hit by the effects of flu.

Vaccinating all 2, 3 and 4 year olds against flu, not only protects the child from a very nasty illness, and a possible trip to hospital, but reduces the impact on parents from having to take time off work to look after them.

Parents may not be aware that the vaccine is given to children as a nasal spray, which is a quick, easy and painless option, and eliminates the need for needles. The nasal spray for children is available from all GP practices in London.

All other 'at risk' groups who are eligible for a free flu vaccine, including people aged 65 and over, adults and children with long term health conditions, and pregnant women and carers, can obtain it from their local pharmacy in London or from their GP.
Ends
Notes to editors
London PHE press office
London press office
151 Buckingham Palace Road

London
SW1W 9SZ
Email london-pressoffice@phe.gov.uk
Telephone: 020 7811 7243
Alternative telephone: 020 7811 7242
Out of hours telephone 020 8200 4400
Twitter @PHE_London
Published 20 January 2015