World news story
London Philharmonic Orchestra celebrates east coast tour at British residence in New York
Deputy Consul General Nick Astbury hosted a reception at the British residence for the London Philharmonic Orchestra.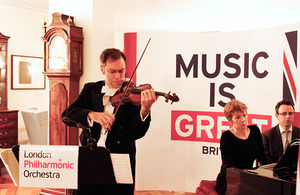 The event was co-hosted by Timothy Walker, Chief Executive & Artistic Director of the London Philharmonic Orchestra (LPO), and Margot Astrachan, Chairman of the American Friends of the LPO. The event celebrated the orchestra's 2013 east coast tour, which included two concerts at Lincoln Center. Over 75 music enthusiasts from the worlds of business, media, arts and culture, and philanthropy – including LPO supporters visiting from the UK – were treated to a concert by members of the Orchestra, who had just arrived from Zurich.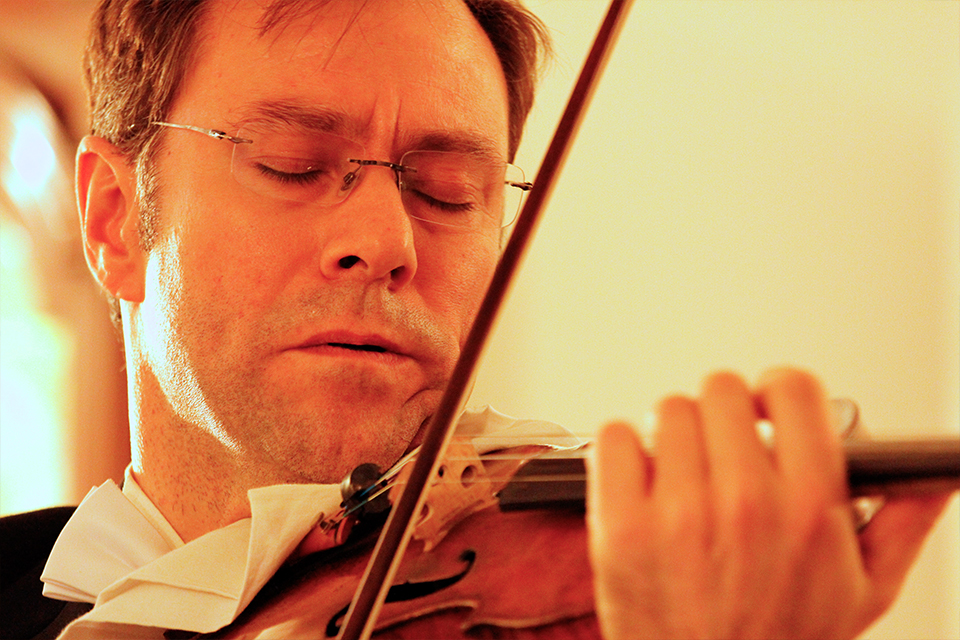 Orchestra leader and violinist Pieter Schoeman and pianist Catherine Edwards played Beethoven's Violin Sonata No 1. They were then joined by violinist Katalin Varnagy for a rendition of Sarasate's "Navarra".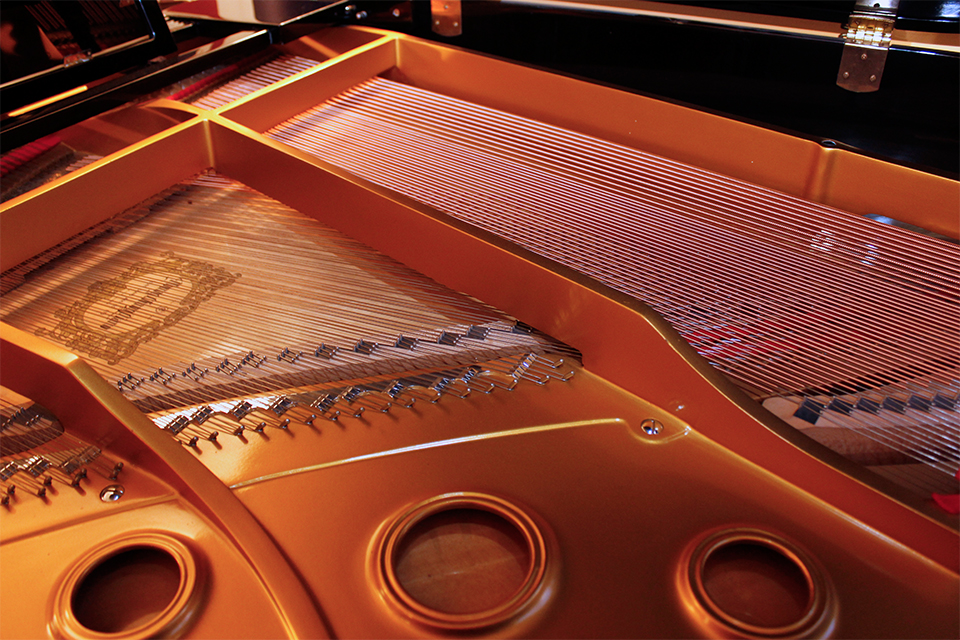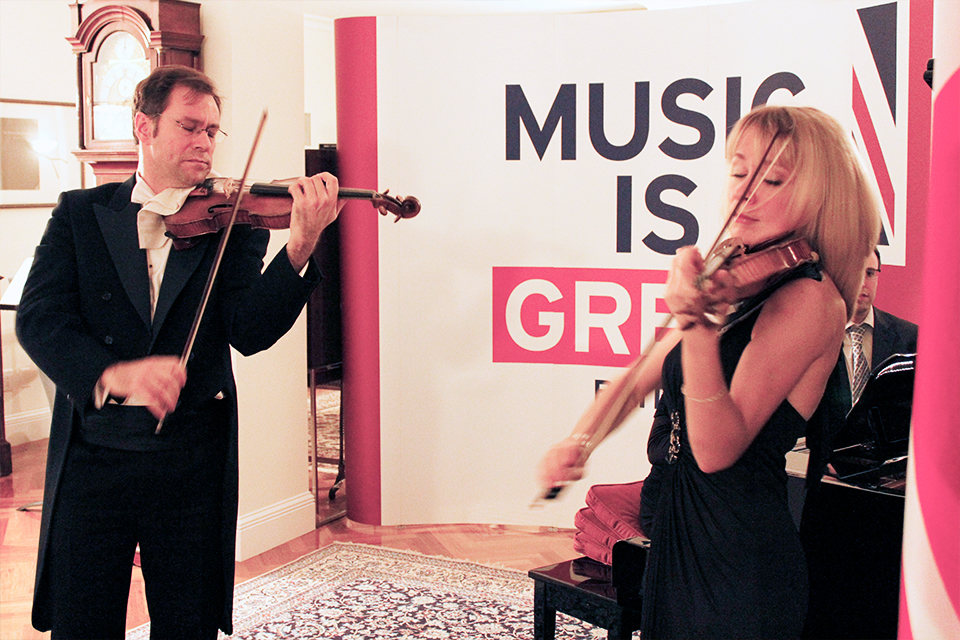 Margot Astrachan highlighted the prominent role the orchestra has recently played in cultural life in Britain. For the 2012 London Olympic and Paralympic Games, the LPO recorded the national anthems of all 250 participating countries in 50 hours of recording time at Abbey Road Studios. And for HM The Queen's Diamond Jubilee, they performed 19 pieces on the final barge in the Thames processional, including "Rule, Britannia!", "Pomp and Circumstance" and "God Save the Queen".
Watch video of the LPO preparing for their performance on the Thames.
Nick Astbury was delighted to welcome the orchestra as part of an ongoing celebration of music from the UK. A few months ago, the consulate hosted an evening at the Union Square Ballroom during the CMJ Music Marathon, a week-long celebration of indie rock music. "At CMJ, the British Consulate presented three up-and-coming rock bands from the UK, and now here we are presenting one of the world's premier orchestras," he said, "which just goes to show you the scope of amazing music that comes out of Britain."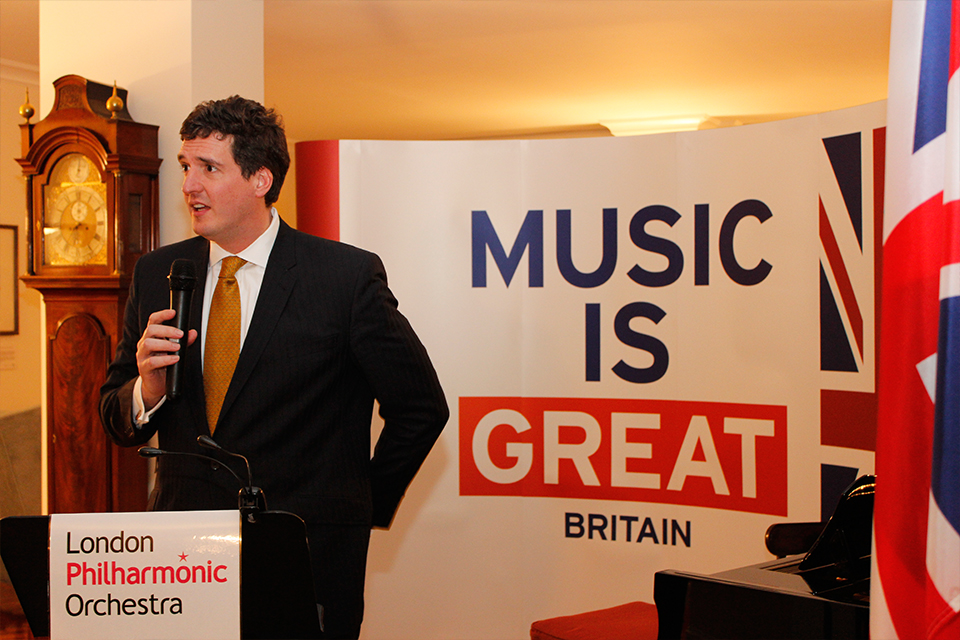 Published 7 March 2013