News story
London Army reservists train in Cyprus
Soldiers from the Honourable Artillery Company have deployed to Cyprus for a gruelling exercise designed to test their military skills.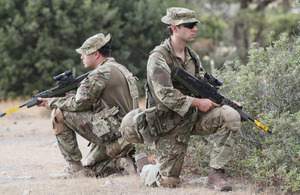 The training took place in the Western Sovereign Base Area of Cyprus where the terrain is arduous and as testing as the climate – with temperatures getting up to 30°C each day.
The Honourable Artillery Company (HAC) deployed in its core role of surveillance and target acquisition (STA). The exercise involved patrols of up to 5 soldiers deploying into static observation posts via helicopter and producing live-time reports for a squadron headquarters based in a forward operating base (FOB).
The squadron then used the information received from the patrols on the ground to piece together the battle picture and react accordingly.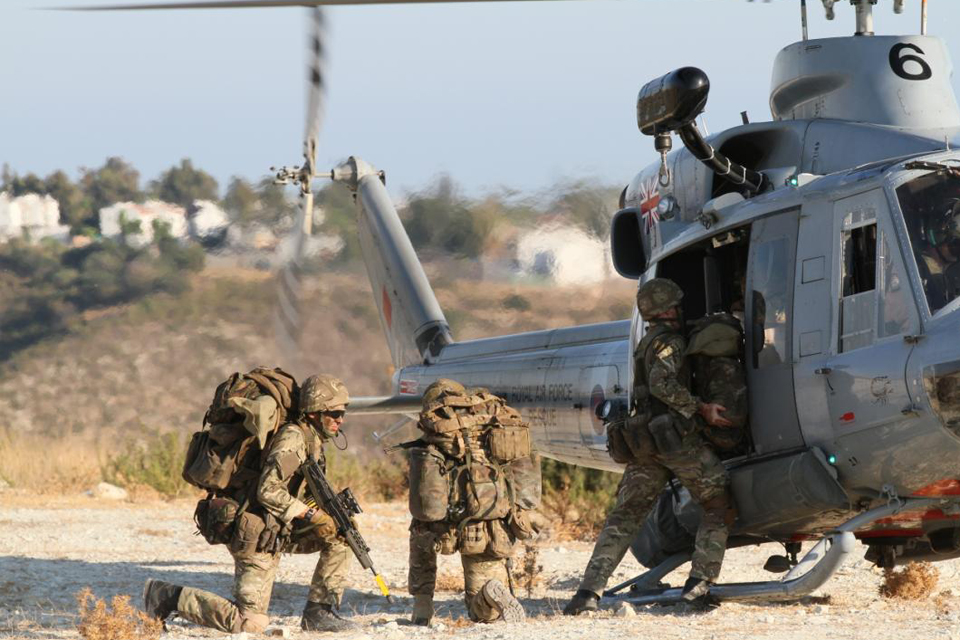 Home for the squadron was the appropriately named FOB Spartan, and, for many, this was their first experience of living in such conditions and the austerity came as quite a shock for some!
But for others, who have spent up to 6 months living in similar conditions in Afghanistan, it was all too familiar.
The exercise culminated with a company attack conducted in a joint serial with soldiers from 2nd Battalion The Royal Regiment of Fusiliers who are based in Cyprus.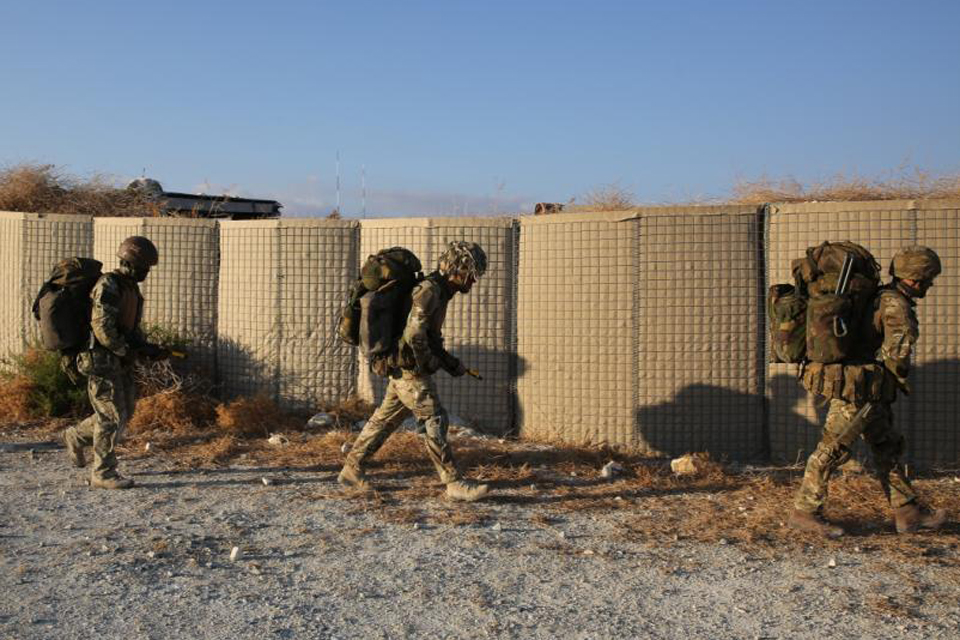 Lieutenant Colonel Howard Wilkinson, Commanding Officer of the HAC, said:
Exercise Lion Star 9 is the culmination of a year's training for the HAC. It has allowed us to deploy a squadron of STA patrols to train at collective training level 2 in very demanding conditions of climate and terrain.
He continued:
We developed an exercise scenario that was ambitious to say the least. It meets the criteria of the modern, contingent battlespace – it was cluttered, congested, complex and required very considerable effort to bring together!

I am very pleased that the exercise has been such a resounding success. I am confident that the Exercise Lion Star series offers the Army Reserve a fantastic opportunity to train like this and will play a vital part in preparing the reserves to meet the challenges of Army 2020 and beyond.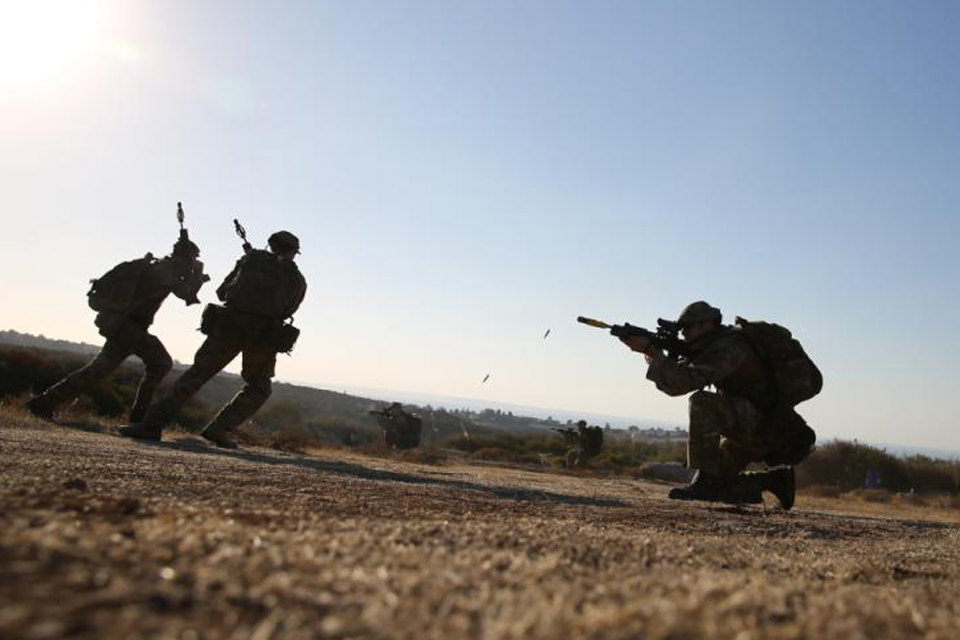 Second Lieutenant Andreas Stradis, who is just coming to the end of his ancient history studies, said:
Operating in a patrol on very alien terrain was a welcome and challenging change from the familiarity of Brecon or Otterburn.

The issues of heat, water, and barren hills that were difficult to differentiate really brought home the challenges that our soldiers face in the Middle East, and injected a welcome boost of current operational relevance to the final training exercise.
Colour Sergeant Amanda Wheeler, a public relations manager in her civilian life, found herself in a new job in Cyprus. She said:
Mission manager was a totally new role for me and the first 2 days were a steep learning curve, but our strong squadron headquarters team helped me take control fast.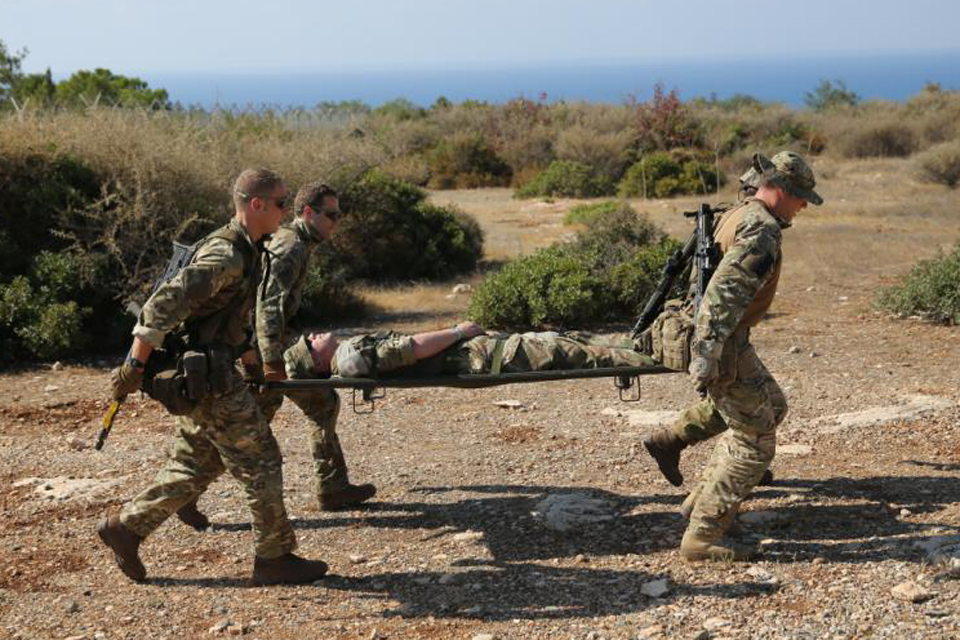 Lance Corporal Alex Saunders, a marketing account manager during the week but a medic with the HAC, said:
The mass casualty situation was an incredible experience from my point of view as a medic.

The initial triage and treatment on the ground, the helicopter casualty evacuation, setting up a temporary field hospital and having to delegate and treat 10 casualties with multiple wounds; it was all demanding yet extremely good experience.
The UK reserve forces play a vital part in our nation's defence. Find out how you can get involved and what is on offer for reserves.
Published 18 October 2013