London 2012 legacy discussed as Wales Office Minister visits Sport Wales HQ
Wales Office Minister Baroness Jenny Randerson heard how the legacy of the London 2012 Olympic and Paralympic Games is being used to inspire a generation of new stars during a visit to Sport Wales in Cardiff.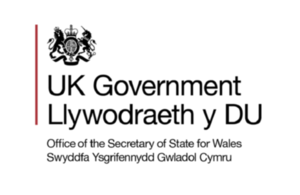 The Minister met with the Chair of Sport Wales, Professor Laura McAllister to hear how the organisation is working to sustain the momentum of the London 2012 Games to ensure the next generation of athletes stay hooked on sport.
And with under 500 days to go to the Glasgow 2014 Commonwealth Games, Ms McAllister will also update the Minister on Team Wales' preparations for the competition as they aim to top the 19 medals achieved by the team at the Delhi Games in 2010.
Baroness Randerson said:
You couldn't help but be inspired by the achievements of our talented athletes during last year's Games. The challenge is now to ensure that people continue to be inspired and that we maintain the momentum by encouraging and developing sporting talent in Wales.
The work that Sport Wales does to stimulate participation in physical activity and sport is of huge importance. While sport and health is a devolved matter in Wales, we all have a responsibility to champion and support sport and physical recreation for the impact it can have, not only on our future medal tables, but on health, fitness, education and crime prevention.
Professor Laura McAllister, Chair of Sport Wales, said:
We're looking forward to welcoming Baroness Randerson to the Sport Wales National Centre, and to showcasing the world class facilities and staff that work tirelessly behind the scenes to give athletes the best possible chance to perform and succeed on the international stage.
Wales is a passionate sporting nation and it's that enthusiasm for supporting our teams and sporting greats that we now need to see reflected in the everyday lives of the Welsh public; the catalyst to getting them off the sofa and into sport.
The next 18 months will see the Glasgow 2014 Commonwealth Games take centre stage and we'll be working with our partners to ensure that Wales' younger generations are inspired by yet more Welsh success at the highest level of sport.
Published 26 March 2013