Localism to spark growth revival
The Localism Bill is unashamedly pro-growth and will once and for all deal with the problems that have led to a crisis in development in this…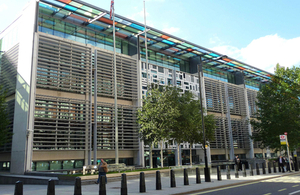 The Localism Bill is unashamedly pro-growth and will once and for all deal with the problems that have led to a crisis in development in this country, Decentralisation Minister Greg Clark has said.
Mr Clark said the single most important test for each provision in the Bill was whether it helped to promote and unlock growth.
Instead of tinkering around the edges, the Bill was designed to fundamentally overhaul a flawed system that has pitted communities against development, with housebuilding at its lowest level in any peacetime year since 1924, Mr Clark said in a speech to the Adam Smith Institute (see link, top right).
Mr Clark said the major obstacle to growth has been a planning system that has led to a rising tide of resistance to development by shutting communities out of the process.
The Localism Bill will be a huge opportunity to reboot the planning system making it pro-growth and pro-development, by allowing much greater involvement of communities from the outset to shape their neighbourhood and to share directly in the rewards of growth, not just the costs, Mr Clark said.
For every home built, the local authority will get six years of matched council tax funding, through the new homes bonus - to use locally whether to keep council tax at an affordable level, invest in homes, or improve services, Mr Clark said.
And councils will be required to ensure that a significant proportion of the charge raised through the Community Infrastructure Levy is spent in the neighbourhood where the development takes place, to improve parks and schools, playgrounds and cycle-paths.
Mr Clark said the Bill will restore meaningful public participation in planning by stripping out the regional bureaucracy that imposed decisions on communities. New neighbourhood plans will allow communities to shape a vision for their area - where new homes, schools and shops will go - and be able to bring it into force through a local referendum.
Mr Clark said:
The Localism Bill is unashamedly pro-growth. Everything within it is designed to unlock the barriers to growth that have led to a crisis in development, with housebuilding at its lowest level in any peacetime year since 1924.

The huge opportunity of the Bill is to reboot the planning system so it is no longer one of the major obstacles to growth. We have got into a disastrous situation where communities have become pitted against development by being shut out of the process and seeing only the costs, never the benefits.

By allowing communities to share directly in the rewards of growth and giving them the chance to shape a positive future for their areas, the Bill will create the conditions where people begin to welcome rather than resist growth.
Alongside changes to increase efficiency in the planning system, measures in the Localism Bill will give local government a stronger financial stake in the local economy, helping rebalance the economy.
Councils will be more entrepreneurial and better placed to attract local business through:
flexibilities to grant discretionary business rate discounts;

making small business tax breaks easier to take advantage of;

giving affected businesses a greater say in rate supplements; and

cancelling certain backdated business rates including port taxes.
In addition, ministers are pursuing a programme of reform to:
reduce the burden of regulations on the housebuilding sector;
establish a growing network of Local Enterprise Partnerships, helping to create a fairer and more balanced economy driven by private sector strength; and
examine options to enable councils to retain their locally-raised business rates, providing incentives for them to promote economic growth through the business rates system.
Last November, the Government also launched the Growth Review to provide a fundamental assessment of what each part of Government is doing to provide the conditions for private sector success.
Twitter
Keep up to date with the Department by following us on Twitter (external link).
Media enquiries
Visit our newsroom contacts page for media enquiry contact details.
Published 3 February 2011