News story
Local people a step closer to unlocking up to a billion in shale gas revenues
Consultation into the delivery methods and priorities for the Shale Wealth Fund launched.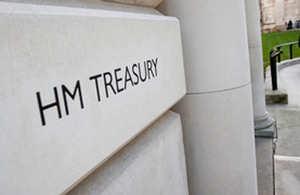 People living in communities where shale development could take place are set to receive millions of pounds as the Financial Secretary to the Treasury, Jane Ellison, unveils plans for a Shale Wealth Fund (SWF), which could be worth of up to £1 billion in total, and pay out to communities over 25 years. In what will be entirely new funding, up to 10% of tax revenues arising from shale gas production will be used for the benefit of people who live in areas which host shale sites and in a fresh development the consultation now includes the potential option for payments to be issued directly to households.
The launch of the public consultation into the delivery methods and priorities for the SWF follows after government's initial announcement of the fund in Autumn Statement 2015. The consultation explores how the SWF could include options to give more of the proceeds directly to residents, or have the revenues spent on local projects which boost skills and growth or road and rail infrastructure. It also discusses how local people could be involved in making spending decisions.
The fund comes on top of the anticipated boost to the local economy arising from shale developments, and is in addition to the industry community benefits schemes that the shale industry has independently committed to.
Jane Ellison, Financial Secretary to the Treasury said:
We are backing the safe development of shale gas because natural gas is absolutely vital to the economy, currently providing around one third of our energy supply.

We've made safety and the environment our top priorities but we also want to ensure local people and communities see extra benefit, beyond the jobs and growth that the safe use of shale gas delivers.
Baroness Neville-Rolfe, Energy Minister said:
Shale is a promising new industry that could bring financial benefit to individual households, create thousands of new jobs, and provide a secure lower carbon home grown energy source.

The combination of the boost to our economy and 50 years of safe regulation of oil and gas in the UK makes going for shale the right course of action.

It is right that local communities should benefit from this new industry and that they should have a say in how such money can be put to best use.
Further information
The government is consulting in order to seek views on the delivery method and priorities of the SWF. Responses are welcomed from individuals or from organisations, such as charities, businesses, local authorities and community groups.
Published 8 August 2016