Local Government Minister Grant Shapps hails victory for common sense
Grant Shapps, Minister for Local Government, said: "Ahead of the world cup, communities across England will want to wave the flag of St …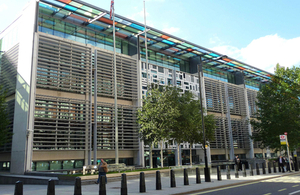 Grant Shapps, Minister for Local Government, said:
Ahead of the world cup, communities across England will want to wave the flag of St George with pride. Councils should show some common sense and not be over-zealous in applying petty rules. The World Cup is a great opportunity for local communities of all backgrounds to pull together. Councils should do their bit in helping reclaim the English flag as a proud symbol of our nation's identity.
Twitter
Keep up to date with the Department by following us on Twitter (external link).
Media enquiries
Visit our newsroom contacts page for media enquiry contact details.
Published 19 May 2010