Local enterprise partnerships to spring up across the country
The government has confirmed that it has received 56 local enterprise partnership proposals from councils and businesses across the country.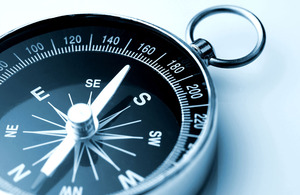 Local enterprise partnerships can rewrite the economic geography of the country - unconstrained by arbitrary boundaries of Regional Development Agencies and the top-down prescription approach taken previously.
Proposals include partnerships that cut across existing regional boundaries and include universities or community groups among them.
Eric Pickles said:
These 56 local enterprise partnership proposals are just the beginning of a new radical way of delivering prosperity and rebalancing the economy.

We are facing economic problems that need solutions from local communities. The secret to the success of local enterprise partnerships will be working on the basis of local economic geography. Gone are the artificial political regions of Regional Development Agencies; this will better serve the needs of local business.

The bureaucracy of Regional Development Agencies gave local authorities little reason to engage creatively with economic issues. Local enterprise partnerships are a way of tying council and business interests together, and creating the conditions for business to thrive and prosper.
Fast feedback to maintain momentum
Over the coming weeks ministers will consider the proposals in detail, looking at how they will support economic growth, before providing feedback to partnerships ahead of the publication of the white paper on sub-national economic growth and the introduction of the Localism Bill.
Decentralisation Minister Greg Clark added:
The process of establishing local enterprise partnerships has been led from the bottom up, giving the initiative to local areas to create partnerships which make sense to them, rather than being dictated from Whitehall. I am delighted that local authorities and businesses across the country have responded with such creativity.
Published 7 September 2010