Local enterprise partnerships: Eric Pickles and Greg Clark attend inaugural growth summit
Communities Secretary Eric Pickles and Decentralisation Minister Greg Clark are urging Local Enterprise Partnerships to push for local growth…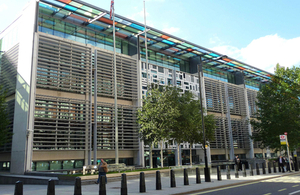 Communities Secretary Eric Pickles and Decentralisation Minister Greg Clark are urging Local Enterprise Partnerships to push for local growth and to challenge Whitehall for the powers and freedoms they need at an inaugural summit in London.
Mr Pickles will tell the summit, hosted by the Local Enterprise Partnership Network, that partnerships have got off to a strong start setting goals and ambitions. The next year will be about turning ambition into results.
The Secretary of State will highlight examples of creativity and innovation around the country including: York and North Yorkshire developing an accreditation for young entrepreneurs; Coventry and Warwickshire working with banks to help small firms access finance; and Cumbria working to spread high-speed broadband to rural areas. Local leadership would continue to decide how far these partnerships could drive growth and jobs.
There are now 37 Local Enterprise Partnerships, covering 98 per cent of the country, representing 98 per cent of all businesses and 23 million employees in England. Ministers announced last year that local business and civic leaders would take the reins of their local economies and drive local growth and jobs.
Opening today's event, Mr Clark urged partnerships to tell Ministers what more they needed from Whitehall to help their local economies thrive, whether it was more control over housing, transport or skills, or discretion to pool budgets across local authority boundaries.
Partnerships from across the country are attending the London event; from Cornwall, to Leeds, to Tees Valley. Local Enterprise Partnerships discussed challenges and ambitions for the future in panel sessions and raised issues with attending Government Ministers, which also included the Transport and Business Secretaries.
Communities Secretary Eric Pickles will say:
This Government came to power with a different view of how you create the conditions for economic growth. We believe in local power, matched with local responsibility.

It's an unprecedented opportunity for local leaders to take choices and make decisions. This is one of those points in history where individuals really do have a chance to make their mark. The next year has to be about turning ambition into results.

Government is ready to listen. There is no limit to what partnerships might want to propose but their own imagination and ambition, nothing is off the table.
Decentralisation Minister Greg Clark said:
Local Enterprise Partnerships are putting councils and entrepreneurs in charge of laying the foundations for local prosperity. Working together, each brings their particular expertise, their local knowledge and business acumen, to bear. The potential rewards are vast - new jobs, fresh investment, and a higher quality of life for local people.

I know that there is a great appetite among partnerships to look and see what others are doing, to adapt their innovations, borrow their brainwaves - the better to build on their early achievements.

Too often, in the past, the dice were loaded against local communities. The success of decentralisation relies on local leaders working out what kinds of discretion and flexibility would help them, and pulling those powers down from Whitehall.
Published 15 September 2011