Local businesses get workplace equality advice
Jo Swinson meets Durham companies as part of regional roadshow.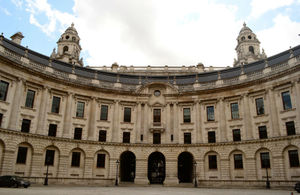 Minister for Women and Equalities Jo Swinson, met with local businesses in Durham yesterday as part of a series of regional events about equality in the workplace.
The British Chambers of Commerce and the Government Equalities Office are jointly hosting a number of regional 'Business is Good for Equality' breakfast roadshows, aimed at promoting a better understanding of what equality legislation requires.
This was the second of the roadshows that the minister has attended - and this event focused on gender equality in the workplace and maternity leave.
Putting the right measures in place
"We know that business is good for equality - and that equality is good for business," said Jo Swinson, speaking at the event. "It is absolutely crucial that companies draw on the talents of all their employees if Britain is to compete in the global economic race. It is even more important that we maximise the contribution which women can make to our economy, and now more than ever we need to remove the barriers facing women in the workplace.
"That is why we need  encourage and support employers to put the right measures in place but the way to do this is not through legislation or mandatory quotas. The evidence shows that our voluntary approach is working. In the past six months we've seen women represent around 34% of FTSE100 Board appointments. We are taking the same approach with Think, Act, Report - a voluntary scheme that encourages companies to think about how to offer equal opportunities for women in the workplace - which now covers 1.2 million employees."
Balancing family life and careers
At the event the minister was asked what the government is doing to help women balance family life and careers, Ms Swinson said:
"Our current system of maternity leave is old-fashioned and that is why we have announced new proposals that will allow working families to exercise choice over how they share childcare responsibilities. The proposals will give working fathers the chance to be more involved in their child's life from the earliest stages.
"Allowing employees to balance their work and family commitments gives employers the ability to recruit and retain their staff from the widest possible pool of talent  and contributes to the UK's skilled and flexible workforce."
Further information
Published 1 February 2013