Local authorities meet deadline for broadband plans
All local authorities except two submitted initial broadband plans on time reveals Secretary of State for Culture, Olympics, Media and Sport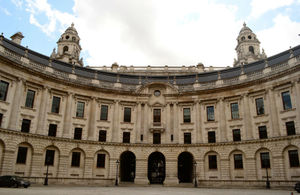 North Tyneside and South Tyneside were the only local authorities that failed to produce plans for taking superfast broadband to homes and businesses in their area.
Five more areas had their broadband plans approved meaning 40 per cent of local authority projects have been given the go-ahead to begin procurement.
The Government has allocated money from a £530 million fund to each local authority in England to help provide 90 per cent of homes and businesses with superfast broadband access and everyone with access to at least 2Mbps.
Local authorities are responsible for leading the broadband roll-out in their area.  Councils had until the end of February to submit an initial Local Broadband Plan that details how they will roll-out broadband in their area. 
The plans must be finalised and the projects ready to begin procurement by the end of April.  The Government will look at running a national project covering any areas that fail to meet the timetable.
Mr Hunt said:
"We set a demanding timetable and I'm pleased that we are making such fast progress. Virtually every local authority is on track to roll out superfast broadband. But we cannot afford to relax - we must continue to drive forward with taking superfast broadband to all areas of the UK."
North Tyneside and South Tyneside have told the Government they will achieve 90 per cent superfast broadband coverage through other means and have expressed no interest in using their allocated funding to go further.
Mr Hunt said:
"North and South Tyneside seem blithely confident they will deliver world class digital infrastructure - I just hope they are not being complacent. No one in the UK can afford to slack on making sure we have the best broadband network in Europe upon which so many of the jobs of the future depend."
Details of the progress made by England's 45 broadband projects have been published today and 18 have now had their local broadband plans approved.
The latest areas to have their broadband plans approved are:
Lancashire

Buckinghamshire and Hertfordshire

West Sussex

Cheshire

Dorset
The Government's timetable requires local authorities to complete their broadband plan by the end of April and finish procurement by the end of the year.  All authorities except North Tyneside and South Tyneside are rated as 'high confidence' the deadline for having their plans approved will be met.
Notes to Editors
Details of the progress being made by each local authority is available here or alternatively, see the Google map showing the status of local broadband plans across the UK.

The Government allocated £530 million for broadband in the Spending Review in 2010.  In November last year the Chancellor announced the Government would invest another £100million to create up to ten 'super-connected cities' with 80-100 Mbps broadband and city-wide high-speed mobile connectivity.

The Government published its broadband strategy Britain's Superfast Broadband Future in December 2010.  In August we announced how much each English county had been allocated to help roll-out superfast broadband. 

The market will provide superfast broadband to around two thirds of the country. It is essential the whole country shares in the benefits of high-speed internet access.  The Government is providing additional funding to make it economically viable for telecoms companies to roll-out broadband to the whole of the UK.  Our investment will help provide 90 per cent of homes and businesses with access to superfast broadband and for everyone in the UK to have access to at least 2Mbps.

Ofcom defines 'superfast broadband' as broadband with potential headline download access speeds greater than 24 Mbps.
Press Enquiries: 020 7211 2210
Out of hours telephone pager no: 07699 751153
Public Enquiries: 020 7211 6000
Published 8 March 2012