Lives will be saved as junior doctors shadow new role
Junior doctors will spend a minimum of four working days shadowing the job that they will be taking up from this summer, it was announced by NHS Medical Director Professor Sir Bruce Keogh today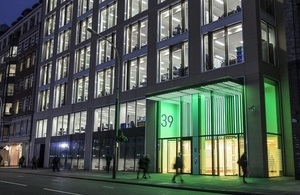 The first few weeks of employment for medical graduates can not only be stressful but are also associated with increased risk for patients and NHS employers. The Department of Health has asked Medical Education England for advice on enabling junior doctors to make the transition from student to doctor and employee in the safest way possible.
According to research supported by Dr Foster Intelligence in 2009, people admitted to English hospitals in an emergency on the first Wednesday in August have, on average, a six percent higher mortality rate than people admitted on the previous Wednesday.
NHS Medical Director, Professor Sir Bruce Keogh, said:
"There is some evidence of increased risk to patients as new doctors take their first steps. So, learning from pilots across the country, we have agreed that all new first year doctors should undertake a period of paid shadowing the doctor they will be replacing, for a period of at least four days. That scheme will start this year, and will operate in late July every year.
"Patient safety and providing a high quality service is at the heart of a modern NHS. This shadowing period could potentially save lives, and will equip new junior doctors with the local knowledge and skills needed to provide safe, high quality patient care, from their first day as a doctor."
Three pilots have been carried out over the last three years, at University Hospitals Bristol NHS Foundation Trust, Cambridge / University of East Anglia, and Cardiff Medical School.
From July 2010, junior doctors starting work at hospitals in Bristol undertook:
- Ward-based shadowing or 'supervised work'
- Informal teaching sessions from current junior doctors
- Formal teaching sessions on issues like patient safety and handovers
- Social events in order to develop a peer network
- Registration with the GMC one week early and are provided with a free extra week of professional indemnity cover.
Results from Bristol show that mistakes new doctors made in their first four months were reduced by 52% after a week of shadowing and targeted teaching was made mandatory.
 Dr Rebecca Aspinall, consultant anaesthetist and programme director for doctors training at UH Bristol, said:
''Patient safety is at the heart of medical education. We recognised that our outgoing first year doctors could educate the new intake of junior doctors if their employment overlapped by a few days. The outgoing doctors' collective memory and experience was used to design the teaching for incoming junior doctors. 
"The resulting course is called 'From Scared to Prepared'. It contains aspects of patient care the doctors wished they had done better. Attendance of this course has reduced our frequency of errors and made patients safer year on year. I am delighted that the Department of Health has recommended this innovation across the UK."
Prof Sir Bruce Keogh has written a series of letters to final year medical students, medical school deans, postgraduate deans, SHA Chief Executives and NHS Trust Chief Executives to explain that this period of mandatory paid shadowing will be introduced nationally and consistently for the first time this year.
Notes to editors
1. For further information and case studies please contact the Department of Health press office on 020 7210 5947.
2. Dr Foster - 'New study shows fresh thinking required on week junior doctors start' can be found on the Dr Foster website.
3. University Hospitals Bristol NHS Foundation Trust surveyed Foundation Year 1 doctors and year 5 medical students. After four months of work all F1s completed a confidential questionnaire about their preparedness for starting work and the critical incidents they had been involved with. This was repeated the following year after introducing a week of shadowing and targeted teaching. The results show that mistakes new doctors made in their first four months were reduced by 52% after this educational intervention was made mandatory. There were five incidents leading to permanent patient harm in 2008 and only one in the first 4 months of 2009 August intake after the shadowing and targeted training.
Published 25 June 2012