News story
Liverpool Football Club supports UK forces
Premiership side becomes the first football club to show its support for the UK armed forces by signing the corporate covenant.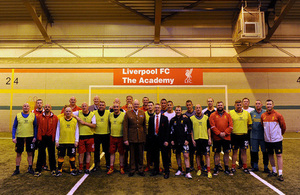 In a show of commitment to our armed forces, Liverpool Football Club (FC) has promised to:
offer exclusive football coaching with Liverpool FC Foundation coaches for over 100 veterans in the community

give a number of free tickets to armed forces and their families for Liverpool home matches

organise networking opportunities with local employers and health experts for veterans in the community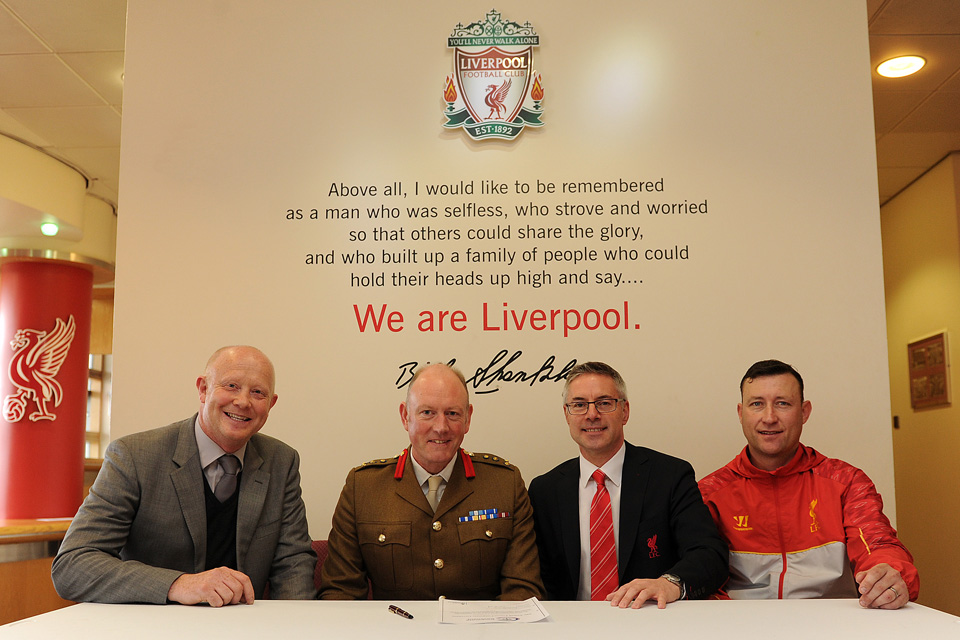 Mark Haig, Liverpool FC Foundation's head of operations, said:
Our military veterans programme engages with over 100 local veterans each week, helping them to make a smooth transition back into civilian life.

I am really proud to sign the corporate covenant on behalf of the Foundation and reinforce our ongoing commitment to working alongside and supporting as many local veterans as possible.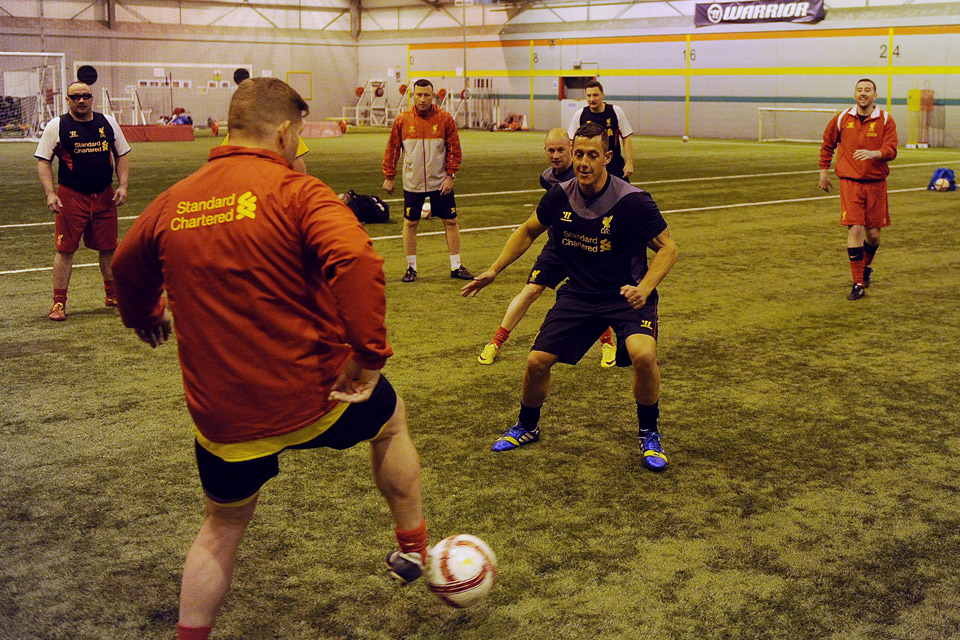 Liverpool FC is the 130th organisation to have signed up to the corporate covenant. The football club's commitment, ahead of the 2014 World Cup, now paves the way for other sports clubs across the country to do the same and help improve the lives of our armed forces, their families and veterans.
Defence Minister Anna Soubry said:
Our armed forces represent the very best in society, so I am very pleased Liverpool FC has joined the corporate covenant.

These commitments will make a real difference to the lives of the local armed forces community and I hope this inspires other sports clubs across the country to do their bit to support the armed forces in any way they can.
Published 6 May 2014