News story
Lisa Milroy appointed a Tate Trustee
The Prime Minister has appointed artist Lisa Milroy as a Trustee of the Tate Gallery for four years, from 20 July 2013.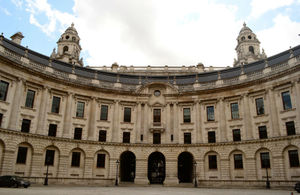 Biographical details
Lisa Milroy is an Anglo-Canadian painter originally from Vancouver. Since 2005, she has been a Royal Academician and is currently Head of Graduate Painting, Slade School of Fine Art, UCL. After a period as a student at the Université de Paris-Sorbonne (1977–8), she settled in London and studied art at St Martin's School of Art (1978–9) and Goldsmiths College, University of London (1979–82). Her first solo exhibition, in 1984, was of small still-life paintings depicting common objects, either singly or in sets. These were technically remarkable works. Her subsequent series of paintings of objects in groups (rows, clusters, layers or grids) borrowed the language of hardware catalogues, shop display windows and formal arrangements in art and photography, while nonetheless creating autonomous visual statements. Sometimes her arrangement of objects was influenced by their functional identity, so that, for example, stamps become islands for the eyes to travel between or wheels speed forward at an unstoppable visual pace. Later works have continued to emphasise the arrangement of objects in relation to the picture plane. She has recently painted more humorous pictures, including cartoon-like images of Japanese geishas in incongruous situations, first exhibited in 2003.
She holds no other public appointments.
Background
Tate's mission, laid down by the 1992 Museums and Galleries Act, is to increase public understanding and enjoyment of British art and International modern and contemporary art. Its responsibilities are safeguarding and enhancing its assets which are the collections, expertise in the collections and subject area, and the buildings. Tate seeks to spread the benefits of those assets by maximising access and developing value for visitors, satisfying stakeholders and through effective organisation and sound financial management.
The Board is appointed by the Prime Minister, other than one appointment made by the Trustees of the National Gallery as part of a reciprocal arrangement, and the process follows the OCPA Code of Practice. Trustees are unpaid, and are expected to devote approximately two days per month to the task, on average.
All public appointments are made on merit and political activity plays no part in the selection process. However, in accordance with the original Nolan recommendations, there is a requirement for defined political activity in the last five years to be made public. Ms Milroy has declared no such political activity.
Published 5 August 2013