News story
Life in Helmand
Life on operations isn't only about the hours spent doing the job. Keeping up morale back at base and staying in touch with family is vital.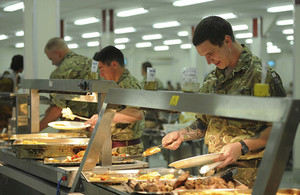 Up to 9,500 UK service personnel were deployed to Afghanistan at any one time. Although many were in the relative comfort of Camp Bastion, a large number were in austere conditions in forward operating bases.
Enabling communications with home and providing basic facilities and entertainment was a big challenge for the team who looked after the troop's welfare.
News from home
One of the most important things for troops deployed on operations is to stay in touch with family and friends.
Security concerns for personnel and their families meant that mobile phones had to be left behind, so free and secure phone lines and internet helped them keep in contact.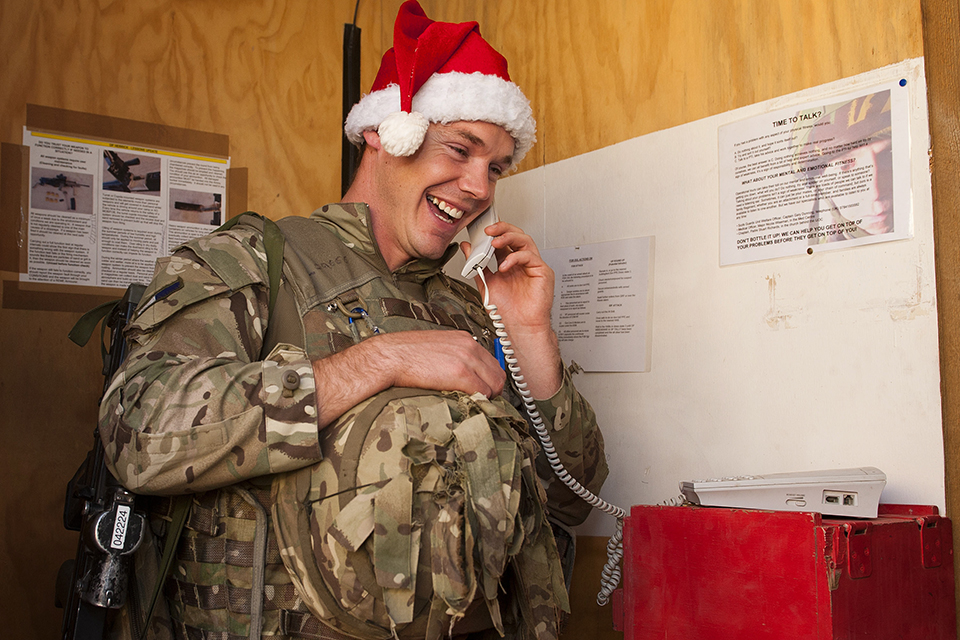 BFBS Radio also provided a welcome link, playing out dedications, messages and news from their studio in Camp Bastion, and was listened to across bases in Afghanistan and by families back home.
British Forces Post Office played a vital role too, transporting letters and parcels from loved ones – especially important for those who served at Christmas.
That time of year also saw a huge supply effort on the catering front, with 2.5 tonnes of turkey and a tonne of brussel sprouts flown in at the peak of operations.
To mark the day the military tradition also saw a relaxation of the normal hierarchy, with officers serving troops their festive meal.
And Charity UK4U Thanks! sent Christmas Boxes full of gifts 'on behalf of the nation' to all UK personnel deployed at Christmas over the years.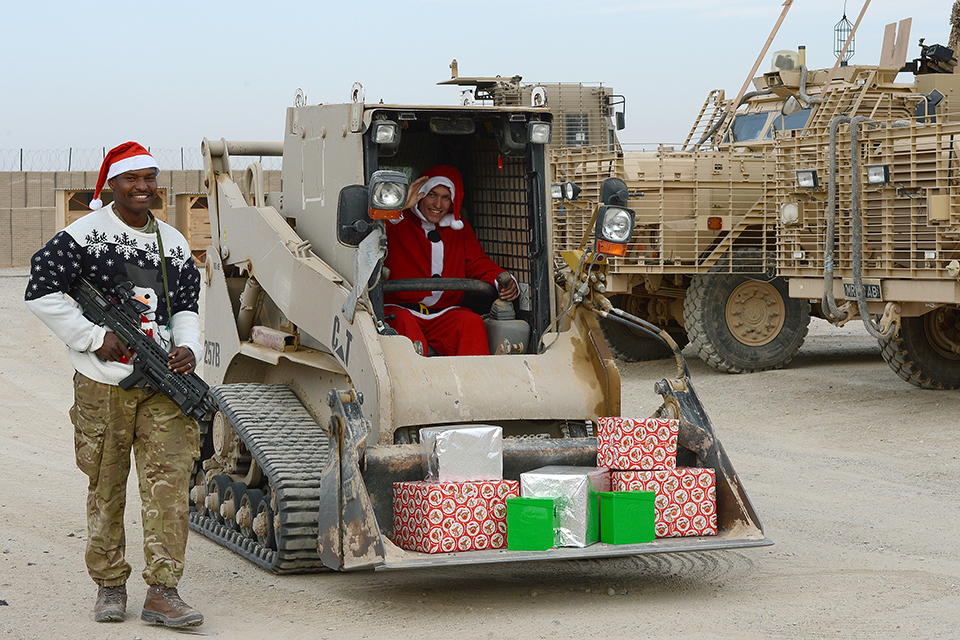 Food and fitness
It wasn't only at Christmas that a good meal provided a morale boost. Military caterers provided thousands of meals a day, using fresh supplies and catering rations.
For personnel coming back from austere conditions where they relied on ration packs, a fresh meal and even the option of a KFC or Pizza Hut at Camp Bastion was a little bit of normality, which to them seemed like luxury.
With military life demanding excellent fitness, it is no surprise that many filled their spare time with sports and exercise.
The main operating bases such as Bastion had bigger well equipped gyms, but even smaller patrol bases were equipped with a 'gym in a box'.
There were plenty of football kick-abouts, and even a 'Helmand Olympics' in honour of London 2012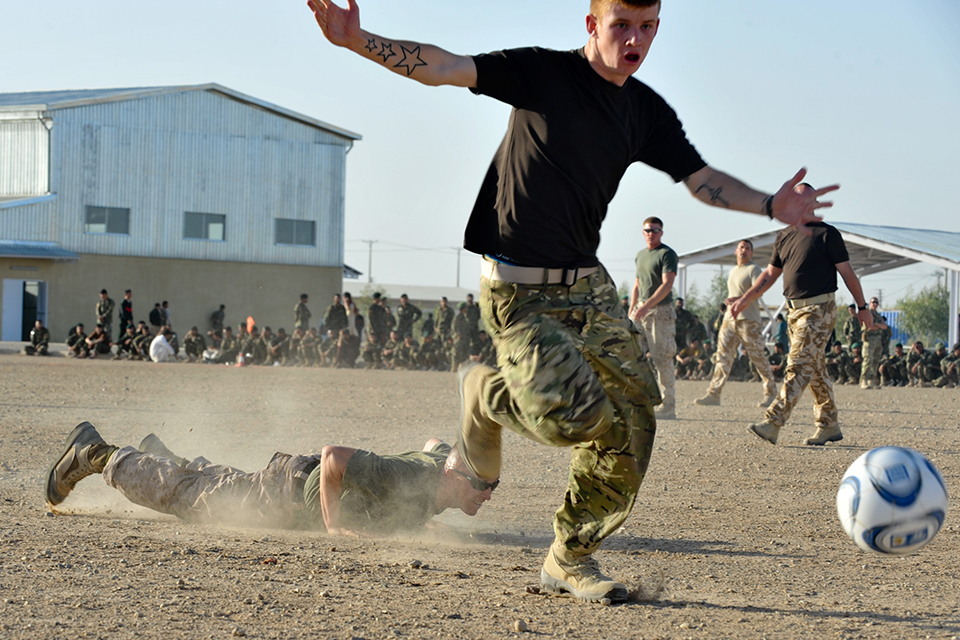 Entertainment
A huge boost to morale came from celebrity visits and entertainment shows, which highlighted the UK's support for the men and women serving so far from home.
Stars including David Beckham, Gary Barlow, Katherine Jenkins, Ed Sheeran and Al Murray visited troops, spending time with service personnel as well as putting on entertainment.
Away from the celebrity spotlight, musicians from military bands also flew out to entertain the troops, not just at Camp Bastion but at some of the smaller bases too.
Troops also showed off their own creative talents and ability, keeping spirits up even during difficult tours.
With the massive growth of social media it was only a matter of time before personnel made their own videos in Afghanistan – such as 4 SCOTS 'Happy' made whilst serving at the last observation post in Helmand outside of Camp Bastion. Just one more example of how our troops managed to keep morale and motivation up when far away from home and loved ones.
Published 31 October 2014