News story
Liberating the NHS: Developing the healthcare workforce
The summary of the responses received to the Government's consultation, Liberating the NHS: Developing the healthcare workforce, has been published…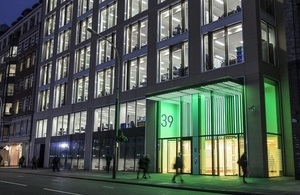 The summary of the responses received to the Government's consultation, Liberating the NHS: Developing the healthcare workforce, has been published.
The consultation ran from 20 December 2010 to 31 March 2011 and included a number of national and regional engagement events. The consultation was followed by the NHS Listening Exercise led by the NHS Future Forum, with the report from the NHS Future Forum and the Government's response published in June 2011.
The Government's formal response to this process will follow alongside further detail to be published in the autumn.
Published 18 August 2011