Press release
Let's focus on delivery, Wales Office Minister tells Westminster funding debate
Increased funding for the Welsh Government will help to "support investment projects that matter to the Welsh economy", says Alun Cairns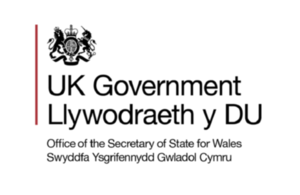 Increased funding for the Welsh Government announced in the Spending Review will help to "support investment projects that matter to the Welsh economy", Wales Office Minister Alun Cairns has said.
Mr Cairns pointed to the increase in capital funding - £900 million over five years – as MPs debated the effect of the Spending Review and Autumn Statement on Wales in a Westminster Hall debate.
The Welsh Government block grant settlement will reach almost £15 billion by 2019-20, the Wales Office Minister said, adding the UK Government had also reaffirmed Welsh Government borrowing powers of up to £500 million to help deliver the M4 relief road.
Mr Cairns told MPs that Wales would receive its full Barnett share of the HS2 rail development. "I want to scotch any concern about the Barnett consequentials for HS2 funding," Mr Cairns said.
It is now time for debates on funding to "focus on delivery", the Minister added.
Published 15 December 2015