Leader of 'Mitco' preparation team appointed
New body will be set up ahead of 4G services introduction.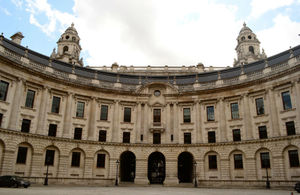 The Chairman of premium phone services regulator PhonePay Plus has been appointed to help with plans to tackle future TV interference.
Andrew Pinder has begun work in the part-time role helping mobile network operators (MNOs) prepare to run the new organisation "Mitco".
The body will help households which experience TV signal interference when 4G mobile services are introduced next year.
Mr Pinder, who was responsible for setting up the popular website DirectGov, will hold the role until 31 March 2013, when MNOs should be a position to operate Mitco.
Anybody seriously considering bidding for 800MHz in the auction, and wishing to take part in the work to prepare for Mitco to be operational, should contact Andrew Pinder at mitco@andrewpinder.com.
Communications Minister Ed Vaizey set out plans to create the role in a letter to Ofcom in July, in which he said: "I am very keen to see Mitco fully operational as soon as possible. Clearly there is a considerable amount of work to be done by the MNOs and others to put in place an effective scheme of assistance.
"To help the MNOs prepare, I intend to appoint one or more people shortly to develop the potential constitutional and governance arrangements for Mitco, and to establish much of the operational framework that IVIitco will need.
"This work will only be successful if it is done in close cooperation with the current MNOs, with the broadcasters, and with other parties who have a direct interest."
Further information
Published 20 September 2012