Launch of the Clinical Practice Research Datalink
In March 2011, The Government launched its 'Plan for Growth' which details steps needed to enable the British economy to become more internationally competitive.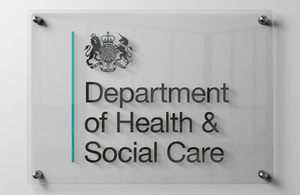 As part of this initiative The Government pledged to build a consensus on using e-health record data to create a unique position for the UK in health research.
Today, The Department of Health's National Institute for Health Research (NIHR) in partnership with the Medicines and Healthcare products Regulatory Agency (MHRA) announced the creation of a new Clinical Practice Research Datalink service (CPRD), which will be fully established by 1 April 2012.
The CPRD will provide capability, products and services across a number of areas including:
**Data Services: ** Access to data for researchers (NHS, social care and others); data matching and linkage services, data validation and access to real time data to facilitate surveillance activities and support the public health agenda.
Interventional research services: Feasibility of research proposal (i.e. are there enough research subjects in a given area to provide a meaningful research result?); site and patient level recruitment; full electronic-data (e-data) services; Linkage services for clinical trials, full clinical trial input; biological sample collection and linkage; patient reported outcomes collection and linkage.
Research services: Advise on research methodology, research governance and feasibility of research proposals; provide consultancy services including the provision of patient and / or healthcare professional input; ability to undertake research studies on behalf of customers.
See: The Government plan for a secure data service: Strengthening the international competitiveness of UK life sciences research
Published 31 October 2011