Launch of digital technology implementation scheme for long term conditions work
A new scheme to support local long term conditions teams to identify opportunities and to exploit the use of digital technology in support of improved LTC management. has been launched.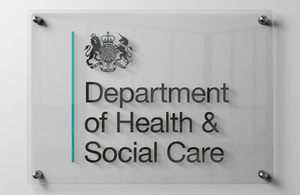 The scheme will offer national enablers, including standards, guidance, advice and best practice, to support local LTC Ignition and Operational phase teams in overcoming challenges in implementing LTC drivers, and to accelerate the delivery of their local LTC initiatives.
A key intent is to leave organisations with skills that can subsequently be shared with others across the country as well as to help them implement digital technology.
Sir John Oldham, National Clinical Lead for Quality and Productivity, has written to NHS Cluster chief executives inviting expressions of interest from their QIPP LTC Ignition and Operational Phase Teams in participating in the scheme.
Expressions of interest should be submitted from QIPP LTC Ignition and Operational Phase Teams to the relevant QIPP LTC national coach by Friday 28 October.
Published 6 October 2011