Press release
Launch of consultation on abolition of Inland Waterways Advisory Council
A consultation on the proposal to abolish the Inland Waterways Advisory Council (IWAC) has been launched today by Defra.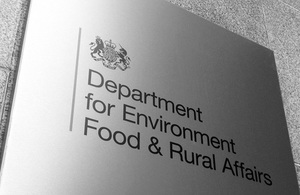 The Government announced the intention to abolish IWAC in July last year as part of the Arms Length Bodies Review.
IWAC was set up in 2007 by the Natural Environment and Rural Communities (NERC) Act 2006 to advise Government, navigation authorities and other interested persons about the use and development of inland waterways.
However, as the Government has announced plans to move management of inland waterways from British Waterways and the Environment Agency to a new charity in April 2012, there will no longer be need for an organisation to provide advice for policy development, allowing savings of around £200,000 per year.
Although the Government's preferred option is to abolish IWAC, Ministers wish to consider respondents' views before reaching a final decision. The consultation is seeking comments from anyone with a potential interest in our waterways: members of the public, waterway authorities, non-governmental organisations, local authorities and communities and user groups.
Notes
The consultation will last for 12 weeks, closing on 14 November 2011. More information can be found here: http://www.defra.gov.uk/consult/2011/08/22/waterways-advisory/.
The Council's remit currently covers all of the inland waterways in England and Wales. In Scotland its remit covers inland waterways that are owned or managed by British Waterways.
Published 22 August 2011