Launch of board governance guidance for aspirant foundation trusts
Guidance to help aspirant foundation trusts (FT) develop strong and sustainable governance has been launched today. A key part of achieving…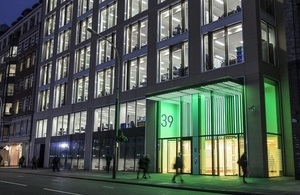 Guidance to help aspirant foundation trusts (FT) develop strong and sustainable governance has been launched today.
A key part of achieving FT authorisation is passing a rigorous assessment of their board capability and capacity by Monitor, the FT regulator. To support aspiring FTs to meet this competency, the Department of Health has developed a mandatory board governance assurance framework in partnership with existing FTs and other stakeholders.
In the past, around half of all NHS trusts whose FT application was deferred during the authorisation process was because of a failure of governance, meaning that there were issues with capacity and capability of the board.
The Board Governance Assurance Framework has two key stages:
the board governance memorandum (BGM) - a mandatory process where boards self-assess their current capacity and capability, which is supported by appropriate evidence by using the board governance memorandum - submission document and then externally validated by an independent supplier
the development modules - where boards can opt to gain a deeper level of assurance into the specific areas of quality governance, organisational strategy and values and financial governance.
Details of each development module will be available from early 2012 and will include:
quality governance module
organisational strategy and values module
financial governance module.
Published 15 December 2011