Press release
Latest NHS workforce figures published
The NHS Information Centre has published NHS workforce statistics for December 2011 and the Annual Census workforce stats for September 2010…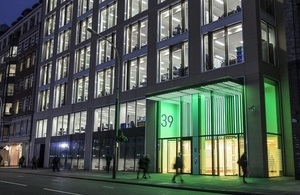 The NHS Information Centre has published NHS workforce statistics for December 2011 and the Annual Census workforce stats for September 2010 - September 2011.
Health Minister Simon Burns said:
"We welcome the latest figures that show there are more clinical staff working in the NHS than ever before, while the number of managers has fallen dramatically.
"Compared to May 2010, there are now over 4,000 more doctors and over 900 more midwives in the NHS. In contrast, the number of admin staff and managers has fallen by over 15,000, creating savings that will be reinvested into frontline patient care. Between September 2010 and 2011 alone, this number fell by over 11,700.
"We believe passionately in the NHS, and this is why funding will increase by £12.5 billion over the next four years, protecting the NHS for the future."
Workforce annual census 2010-11 compared to 2001 (headcount figures):
The number of clinical staff is rising. Professionally qualified clinical staff continues to increase since 2001 – there are now 139,306 more than in 2001. This includes 2,510 more doctors between September 2010 and 2011, and 43,517 since 2001.
The majority of the large decrease in the staff numbers between September 2010-2011 was in NHS infrastructure staff, including managers (13,718).
There are now 48,194 more hospital and community health qualified nurses than in 2001.
There are 7,945 more GPs since 2001.
December workforce data (FTE figures):
The total number of professionally qualified clinical staff has increased from May 2010 to December 2011 and most of the decrease in total staff numbers are NHS infrastructure support staff.
There were 559,382 professionally qualified clinical staff in December 2011 compared to 555,950 in May 2010 – a rise of nearly 3,500.
There are now over 4,000 more doctors (excluding locums), and 929 more midwives than in May 2010.
NHS infrastructure support staff are continuing to decrease with over 15,000 less since May 2010 – including 5,944 less managers and senior managers, a decrease of more than 14.1%.
Published 21 March 2012