Last chance to save Britain's first ever glimpses of the Kangaroo and Dingo
Unusual 18th century paintings could leave the UK.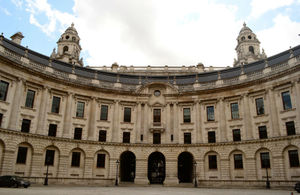 The two paintings by George Stubbs that gave the British public its first glimpse of strange creatures from the "New World" are at risk of leaving the UK unless a matching offer from a UK buyer can be found.
    
Culture Minister Ed Vaizey has placed a temporary export bar on the two works "The Kongouro from New Holland (The Kangaroo)" and "Portrait of a Large Dog (The Dingo)" to provide a last chance to raise the £5,500,000 needed to keep the painting in the UK. 
As a major figure in British art history, Stubbs is well known as a painter of horses, dogs and sporting subjects; however The Kangaroo and The Dingo were amongst the very few creatures Stubbs was unable to paint from life. Instead, he worked from verbal accounts, and in the case of The Kangaroo, from slight sketches and inflating the preserved skin.
Baffling new world
The paintings were first exhibited in 1773 at the Royal Academy, and were hugely important in bringing to public attention two of the animals which were to be most closely identified with the extraordinary and baffling new world of Australia. They were almost certainly commissioned by Sir Joseph Banks (1743-1820), immediately following his part in Captain James Cook's celebrated 'first voyage of discovery' to the Pacific (1768-1771).
Further information
Published 6 February 2013