Last chance to name part of London
Entry deadline approaching in the Your Park, Your Place competition.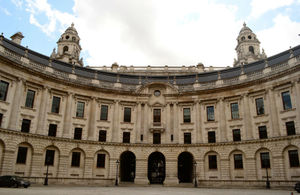 This week is the final chance for people to make their mark on London's history by suggesting names for new neighbourhoods that will be developed in East London after London 2012.
The public have until Wednesday to send in their entries to the Olympic Park Legacy Company's Your Park, Your Place competition.
The competition aims to find names for the five new neighbourhoods that will be created on the future Queen Elizabeth Olympic Park after the Games.
This includes the site of the basketball arena, which was home to military pillboxes during the Second World War and will be an area of family housing after the Olympics. The area where athletes will warm up and wait to compete is another section of the park which will need a name when it is transformed into a residential and business zone.
Entrants can only submit one suggestion for each neighbourhood. You can enter the competition online. The website also features an interactive map with information about each area and how it will look in the future.
Further information
Published 16 May 2011