Last chance to keep 'world class' Japanese porcelain from Princess Diana's childhood home
Ed Vaizey has placed a temporary export bar on a set of Imari lacquered garniture from Althorp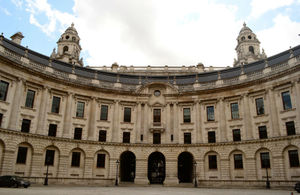 Ed Vaizey has placed a temporary export bar on a set of Imari lacquered garniture from Althorp, giving a last chance to raise the money to keep the set in the UK.
The Culture Minister's ruling follows a recommendation by the Reviewing Committee on the Export of Works of Art and Objects of Cultural Interest, administered by MLA. The Committee recommended the export bar due both to the garniture's outstanding aesthetic importance and to its outstanding significance for the study of Japanese export porcelain, the study of trade between Japan and Europe, and the study of the consumption of luxury goods in Britain. The Committee awarded a "starred rating" to the set, meaning that every possible effort should be made to raise enough money to keep it in the country.
Ultimate luxury item
This unusually large, rare and highly significant five-piece garniture, previously owned by the Spencer Family at Althorp, is a spectacularly decorated example of Imari-ware porcelain made in Arita in south-western Japan. Unusually, a large part of the porcelain's surface is covered in black lacquer with mother-of-pearl and gold hiramaki-e ("flat sprinkled picture") decoration. This collection would have been the ultimate early 18th Century luxury item.
Lord Inglewood, Chairman of the Reviewing Committee, said:
"These are truly remarkable objects of huge aesthetic importance. They are of global importance and a key set in the study of manufacturing techniques, European taste and trade between Japan and Britain in the late 17th and early 18th Centuries."
The decision on the export licence application for the garniture will be deferred for a period ending on 1 April 2011, which can be extended if a serious intention to raise funds toward the £109,250 purchase price is expressed.
Further information
Published 19 July 2012