Last chance to keep rare silverware in the UK
Objects made with "extraordinary technical skill" could be exported.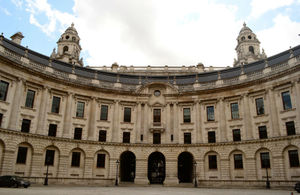 A temporary export bar has been placed on a 17th century silver ewer and basin by a leading silversmith.
The items, worth more than £7.5 million, are believed to be the only surviving ewer and basin set by the Dutch master Christian van Vianen, who worked for both Charles I and Charles II. Both he and his father Adam had extraordinary technical ability.
Culture Minister Ed Vaizey has today placed a temporary export bar on the silverware to provide a last chance to raise the money to keep it in the UK.
It follows a recommendation by the Reviewing Committee on the Export of Works of Art and Objects of Cultural Interest (RCEWA), which identified the ewer and basin's importance both aesthetically and to the study of the seventeeth century.
"Stunning objects"
"The ewer and basin are stunning objects that were made with extraordinary technical skill," said committee member Philippa Glanville. "The influence of the Van Vianens' works on their contemporaries and future generations of silversmiths are important elements in the study of European decorative arts."
The ewer and basin are each raised from a single sheet of silver, an impressive feat when such pieces were normally put together in sections. They are also superb examples of the innovative auricular style, so-called because it was thought to resemble an ear, pioneered by the Van Vianens.
Two identifiable coats of arms are also preserved on the ewer and basin, providing rare evidence of the status of the original owners and the esteem that Van Vianen works were held in by foreign collectors.
A decision on the export licence application for the pieces will be deferred until early November, which may be extended if a serious bid is made to raise funds to buy the piece.
Further information
Published 6 July 2012