Last chance to keep Manet's Portrait of Mademoiselle Claus in the UK
Culture Minister defers export of stunning impressionist painting.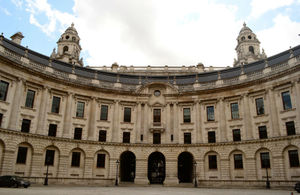 Culture Minister Ed Vaizey has placed a temporary export bar on a painting by Edouard Manet, providing a last chance to raise the money needed to keep the painting in the United Kingdom. 
The painting, which dates from 1868 and is in an unfinished state, depicts Mademoiselle Claus, a friend of the artist, seated on a balcony.
The portrait was purchased by the American painter John Singer Sargent in 1884 after Manet's death and has remained in the United Kingdom ever since.
Outstanding aesthetic importance
The Minister's ruling follows a recommendation by the Reviewing Committee on the Export of Works of Art and Objects of Cultural Interest, administered by Arts Council England.
The Committee recommended that the export decision be deferred on the grounds that the portrait was of outstanding aesthetic importance and of outstanding significance for the study of  French painting of the second half of the nineteenth century and in particular the work of Manet, one of the leading Impressionist painters of the period.
Further information
Published 8 December 2011