Largest ever cocaine haul seized by officers
A record haul of cocaine seized by the UK Border Agency has led to the arrest of six members of an international drugs ring.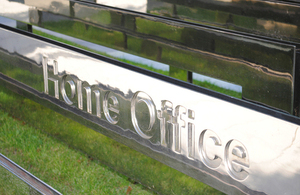 The 1.2 tonne seizure, which has a purity of 90 per cent and is worth up to £300m, was found hidden inside a £1m pleasure cruiser at Southampton docks in June.
Since then the UK Border Agency has helped Dutch police track members of the crime gang who were yesterday arrested in the Netherlands.
It is the largest ever quantity of Class A drugs ever seized in the UK.
Six day search
Officers from the UK Border Agency's crime team originally targeted the luxury yacht Louise as it was transported to Southampton from the British Virgin Islands in a cargo ship.
UK Border Agency spent six days carrying out a thorough search for the contraband.
The drugs were eventually found hidden away deep behind the bathing platform of the yacht, having been packed inside this specially prepared space in Venezuela.
The seizure formed part of an operation with the Dutch police, acting on intelligence provided by the Serious Organised Crime Agengy international network and in close cooperation with the French customs investigation service.
High purity
The cocaine originated in South America is 90 per cent pure, much higher than the average of 63 per cent for cocaine seized in the UK, and is estimated to be worth between £50m and £300m based on current wholesale or street value.
Immigration minister Damian Green said: 'This was a significant drugs seizure which was made possible by the co operation of our international partners. UK Border Agency staff have shown vigilance, dedication and determination to uncover this shipment.
'Our efforts have helped bring an international crime gang to book and the message is clear; we will investigate and prosecute anyone who tries to smuggle banned substances through UK borders.
'By keeping the border secure we play a key role in stopping drugs entering the UK and in reducing the harm they do to our communities. We aim to protect society from the violence and corruption that always accompanies the trade in illegal goods.'
Largest ever cocaine seizure on Flickr

Published 3 August 2011