Largest digital TV switchover takes place
90 per cent of the UK now getting improved service.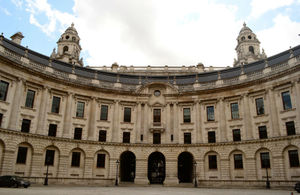 The largest part of the switchover to digital television will be completed today as the London TV region goes digital.
Nearly five million homes across Greater London and parts of the Home Counties - almost 12 million TV sets - will now benefit from extra channels and better picture quality.
It means almost 90 per cent of UK households will be covered, with the final switchover taking place in Northern Ireland on 24 October.
"The London switchover has been the biggest undertaken in the UK so far, with almost 12 million viewers now receiving a better picture quality, fantastic new channels and a range of exciting extra services, " Communications Minister Ed Vaizey said.
"By Autumn, the last few remaining regions will make the change to an all-digital future and I'm delighted at how smooth the process has been to date."
DCMS has been working with industry since 2001 to mastermind the switchover and set the timetable for the UK to move to digital-only television, one region at a time, between 2008 and 2012.
At Government's request, broadcasters set up the independent, not-for-profit company Digital UK to lead the switchover.
Further information
Published 19 April 2012