Landlords must catch up and open their books to public scrutiny
Housing Minister Grant Shapps has today criticised those housing associations that have failed to publish more widely details of how they are…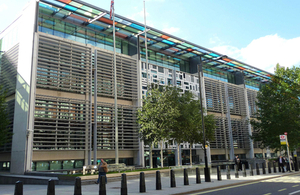 Housing Minister Grant Shapps has today criticised those housing associations that have failed to publish more widely details of how they are spending public money for their tenants to see.
In a letter to the National Housing Federation, Mr Shapps has argued that since coming to office he has repeatedly called on them to follow the Government's lead and come up with their own plans for opening up the Housing Association sector to more public scrutiny - yet in all that time little progress has been made.
The Minister called on landlords to "throw open their books to the public" and let taxpayers and tenants see how much is being spent to manage their homes.
He said housing associations should follow in the footsteps of The Home Group, who have voluntarily published details of all their spending over £500.
He warned that "time is running out" on those who keep their books firmly closed because the Government has indicated that it will shortly consult on whether housing associations should be covered by the Freedom of Information Act.
Grant Shapps said:
After 18 months of asking, housing associations have still failed to follow our lead and open themselves up to wider public scrutiny. Taxpayers and tenants have a right to know how much they spend, from repairs, to rents and expenses.

Greater transparency is not an added extra but a vital means of cutting costs and ensuring efficiency by helping every pound work harder. So today I'm sending out a clear message. Housing associations are running out of time to come up with plans that will dramatically transform transparency throwing open their books and publishing details of what they spend.

With Whitehall taking the lead, and Town Halls following suit, these landlords are increasingly looking outdated and out of touch. And with our plans to consult on the potential extension of the Freedom of Information Act to housing associations, the clock is ticking for those landlords who keep their books stubbornly closed.
Notes to editors
Grant Shapps's letter to the National Housing Federation can be viewed at: www.communities.gov.uk/publications/housing/transparencyletter.
Twitter
Keep up to date with the Department by following us on Twitter (external link).
Media enquiries
Visit our newsroom contacts page for media enquiry contact details.
Published 7 December 2011