World news story
Kosovo opens the first of its kind Career Counselling Centre
Pristina Career and Counselling Centre will serve as a link between students, businesses and vocational education schools
The opening ceremony of the Pristina Career and Counselling Centre (PCCC) took place on 1 March 2016. The Centre will serve as a resource hub linking the vocational education and training (VET) schools with the private sector, and will offer career guidelines services and help students of VET schools find internships and job placements.
The PCCC is an initiative of the Municipality of Prishtina, supported by the British Embassy and Helvetas Swiss Intercooperation. This support forms part of the embassy's ongoing efforts to develop stronger ties between the education system and the needs of the labour market, and to help stimulate growth and the creation of new jobs in Kosovo.
The opening ceremony was attended by business representatives, directors of VET schools, municipality officials and students. The talent of the VET school students was displayed throughout the ceremony. The corridors were decorated with exhibits from the work of the students of the medical or technical school; the students of the music school entertained the guests with their music; and cocktails were prepared by the students of the culinary school.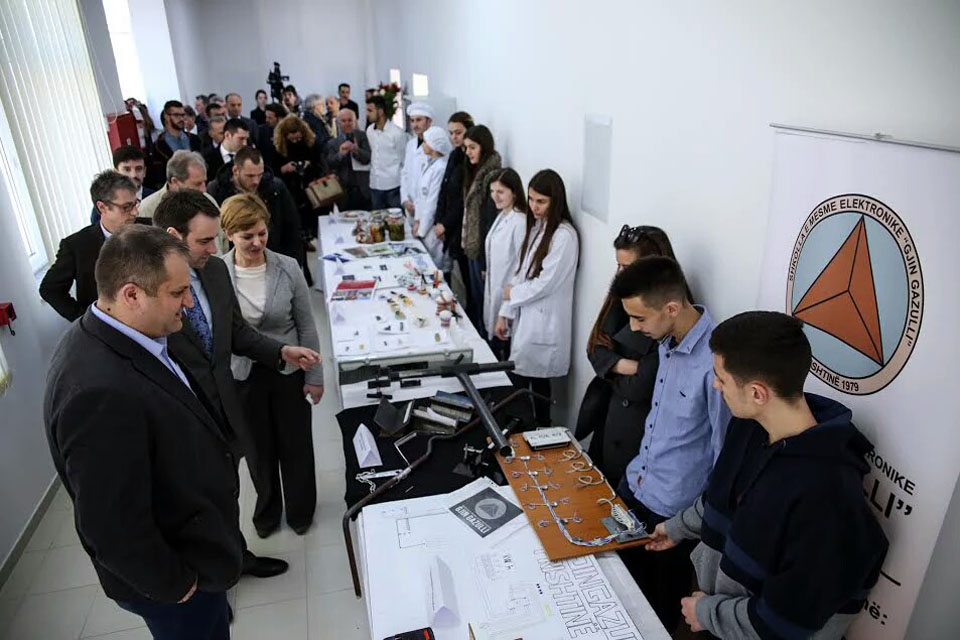 At the opening event, Ambassador O'Connell said:
I am very happy to be here today – away from political consideration of the past few days – doing something concrete about youth. Unemployment is the number one concern of Kosovo and its institutions. Pursuing economic development and prosperity is a common agenda of Britain and Kosovo. The key to success is in cooperation.
For more information about the Pristina Career and Counselling Centre, visit www.qendraekarrieres.com.
Further information
For more information on our activities, please visit the British Embassy Pristina website or follow us on Twitter @UKinKosovo and Facebook.
Published 2 March 2016