World news story
Kosovo and Britain: Cooperation against organised crime
Ministry of Internal Affairs and National Crime Agency signed a Memorandum of Understanding to cooperate in the fight against organised crime.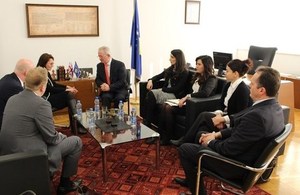 Following agreement last year for closer cooperation between the Kosovo Ministry of Internal Affairs and the UK, the UK's National Crime Agency (NCA) offered to sign a Memorandum of Understanding (MoU) on Cooperation in the Fight Against Organised Crime. This MoU was signed today in Pristina by Minister of Internal Affairs Skender Hyseni and Steve Bennett, the NCA Head for Europe and Africa.
This MoU will assist the exchange of practical and tactical information or intelligence related to serious crime between Kosovo and the UK. It will also provide a good basis to develop an even closer relation between the NCA and Kosovo law enforcement authorities. The cooperation covers a large number of areas including: drug trafficking-related crime, trafficking in human beings, illegal migration, money laundering and corruption.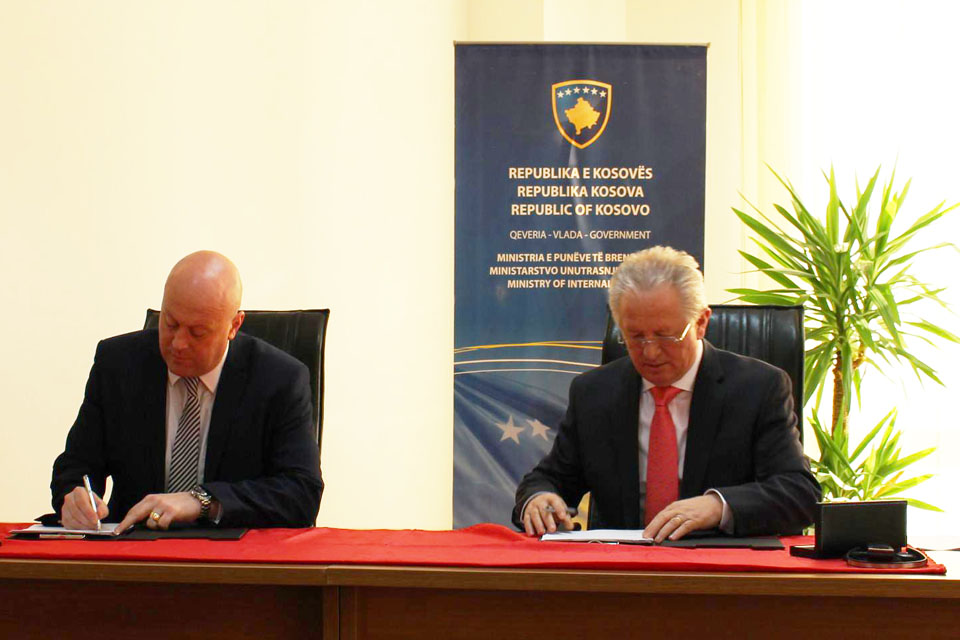 At the signing ceremony, Minister Hyseni said:
The UK is a friend and strategic partner of Kosovo. Today we took another step that enriches further the already good cooperation between our two countries.
NCA representative, Steve Bennett said:
Kosovo is a new country and the NCA is a new organisation. This means that we will be fresh and dynamic in our approach towards tackling criminality together.
For more information on our activities, please visit the British Embassy Pristina website or follow us on Twitter @UKinKosovo.
Published 24 February 2015