Press release
Kids Company: statement
A government spokesperson made a statement regarding Kids Company.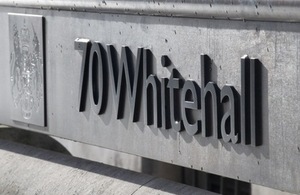 A government spokesperson said:
The government has supported Kids Company over the last 7 years to help it deliver services for vulnerable young people and so we are disappointed it has been unable to move to a sustainable financial position. The welfare of these young people continues to be our primary concern and we are now working closely with local authorities to make sure they have access to the services they require.
Published 5 August 2015