Key role for apprenticeships
Skills Minister John Hayes commits to to expansion of apprenticeships in recognition of contribution they make to both employees and the economy.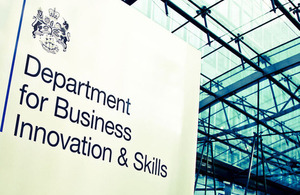 Mr Hayes outlined the changes to apprenticeships in a speech to the Group Training Association (GTA) England in London.
He said:
"The truest measure of the success or failure of this Government's commitment to apprenticeships will be found in how well-equipped today's young people will be in future years to face the shifting challenges of life and work.
"To be successful in that, we must create a radically new model for workplace training with Apprenticeships at its heart and with partnership between Government, employers and individuals as its motive force."
Mr Hayes said the Government would reform the apprenticeships system by:
Expanding the number of apprenticeships on offer
Taking a firm approach in establishing what the employer contribution to Apprenticeship programmes should be
Making it easier for businesses to access apprenticeships.
The Government announced in May that £150 million from the Train to Gain budget would be redeployed to provide an extra 50,000 apprenticeship places.
Another £50 million from Train to Gain has been allocated for college building projects.
Consultations
Mr Hayes reminded the sector to have their say via the two consultations launched in July. They include:
UKSkills merged
Mr Hayes also announced in the speech that UKSkills, an independent charity which promotes skills, is to become part of the Skills Funding Agency. Activities and staff will be transferred across to the Agency as part of the merger.
Links
Published 29 September 2010